Assurant: protecting and connecting consumer tech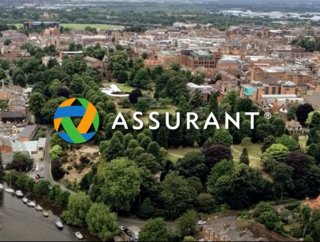 Assurant is providing a range of protection products and services to help people thrive in a connected world, partnering with Vodafone to bring protection
"Assurant will continue to provide the best solToday's consumer has over 20 different wifi-enabled gadgets in their home, underlining the size of the gadget protection opportunity. Assurant – a leading global business services company that supports, protects and connects major consumer purchases, serving more than 300mn customers – is focusing on insurance products and services that empower consumers to protect those gadgets.
"We focus on everything that sits around the device," Assurant UK Managing Director Chris Woolnough explains. One of Assurant's brands is Pocket Geek, which includes a chain of Pocket Geek Tech Repair stores where customers can walk in or book an appointment to have their mobile phone or other gadget repaired.
"When the customer's device breaks, they don't always want to send it off," Woolnough says. "They don't always want a new one. They want that phone, that tablet, that laptop. They want it repaired quickly and conveniently."
Assurant also offers Pocket Geek Home, which unites all of the consumer's most important gadgets in one smartphone app that lets them see what existing protection they have with Assurant, gives them access to premium technical support, and offers the ability to scan using augmented reality to pick up new devices in the home that can then be added to their cover.
"What is really important is that a lot of these products go hand-in-hand with some of our insurance products," Woolnough says.
Culture vitally important to the way Assurant does business
Assurant is a B2B2C company but its one exception is the direct-to-consumer brand Protect Your Bubble. The digital brand, launched in 2008, is managed by a separate team within Assurant. It sells a monthly package that lets consumers combine their gadgets into one insurance product, which they can cancel at any time – useful as household budgets are squeezed and consumers prioritise which cover to keep.
Protect Your Bubble provides valuable real-time insights for the company based around consumer behaviour, which it can then apply to honing its B2B propositions. "It gives us insight into what's happening in the market," Woolnough explains. "It allows us to test new activities, test new products, test new capabilities, which is something we do frequently."
Culture is important in any organisation. Business partners and consumers need to know they can trust their insurer, and this is an area on which Assurant places a heavy emphasis.
"It's one of the reasons I joined the company," Woolnough says. "Our culture is pretty special and we call it the Assurant Way. The vision is to be the leading global business services company supporting the advancement of the connected world. Within that, we have a set of values. Those values are common sense, common decency, uncommon thinking and uncommon results. Everything we do hooks back into those."
A partnership with Vodafone built on trust and great service
This platform of trust has allowed it to enjoy a long working relationship with Vodafone. Assurant provides Pocket Geek Mobile support to Vodafone as a benefit for business customers and offers Vodafone Rapid, a replacement service that can deliver a new device in under four hours. The two companies are now preparing to go into multi-gadget support, starting in one market, and then rolling out with technical support.
utions for our clients and their customers, growing our relationships, winning some new ones. In terms of specifics, there's some big areas of focus. One is data and machine learning. In particular, how can we help to identify the right solution for a customer? The second is around sustainability. How do we focus on driving sustainability through additional enabling propositions with clients like Vodafone in the UK and across Europe?"
Read the full Vodafone digital report HERE.