Assessing cyber risk: Securing privileged identities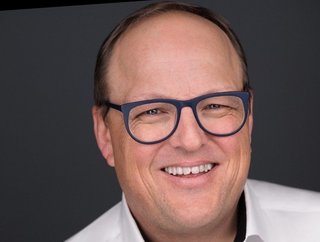 Delinea President Rick Hanson says: "The dynamic nature of cyber risks presents a unique challenge for insurers and buyers alike"
InsurTech Digital speaks to Delinea President Rick Hanson about why securing privileged identities is vital when it comes to assessing cyber risk
Cyber insurance has become a strategic imperative for many as serious cyberattacks have become all the more commonplace.
We speak to Delinea's President Rick Hanson, who believes that securing privileged identities is vital when assessing cyber risk.
How important has robust cyber insurance coverage become for businesses?
With data breaches costing UK companies an average of £3.4million, businesses are keen to secure policies that can provide a financial safety net for the aftermath of a serious incident.
This was borne out by reports revealing that the frequency of cyber claims increased in the first half of 2023, particularly due to third-party breaches and ransomware incidents.
For the insurtech community, this presents both a challenge and an opportunity. The challenge lies in harnessing technology and data to better understand and predict cyber risks.
The opportunity for the tech community is to innovate and lead the way in offering solutions that ensure businesses are adopting best practices and have a strong foundation in cyber security.
At the heart of this is ensuring organisations are securing and managing access to their most sensitive assets, across the network. As such, Privileged Access Management (PAM) is now becoming critical to obtaining or renewing cyber insurance.
How big is the cyber insurance market becoming?
There are predictions that the global cyber insurance market will double to $33.4bn by 2027 and, in the UK, an All-Party Parliamentary Group (APPG) meeting on business resilience and cybersecurity earlier this year noted "exponential" growth.
A recent report by insurers WTW on the GB cyber insurance market noted that there is now a transition to a 'buyer's market' with increased competition and material pricing reductions of 10-30%.
However, despite these growth opportunities, the dynamic nature of cyber risks presents a unique challenge for insurers and buyers alike.
The UK market is still in its infancy and brokers are exploring how to manage risk against this fast-changing landscape. How does one set premiums in a domain where threats evolve at breakneck speed?
The challenge is twofold. On the one hand, despite the recent price easing, there is still the risk of setting prohibitively expensive premiums, pricing most businesses out of the market and effectively removing insurance as an option. Conversely, undervaluing risks could lead to significant losses when covering high-risk organisations.
Why is identity central to assessing risk?
As insurers evaluate risks, there is an increased focus on understanding how businesses manage and protect identities. This is because almost every cyberattack targeting businesses today shares a common thread – exploiting a user's identity.
The latest Verizon Data Breach Investigation Report highlights that stolen credentials are now the primary way attackers access networks. Whether it's a phishing scam targeting an unsuspecting employee or a sophisticated breach leveraging stolen credentials and escalating access, identity manipulation is a key weapon in the cybercriminal's arsenal.
For more advanced attacks, the goal will likely be to gain control of a privileged account with a higher level of system access. This often means accounts such as system administrators that can not only access and edit data and systems but also cover their tracks as they go.
In today's interconnected digital ecosystems, every account can become a potential gateway for attackers. The fact is that, in the hands of a skilled cybercriminal, access to any account can be weaponised to unleash significant damage.
How can PAM requirements reduce risks?
Protections around privileged accounts can prevent the risks associated with unauthorised access to sensitive data, insider threats and data breaches, making this a critical factor in risk assessment.
Organisations with more robust identity security capabilities will have a greater chance of meeting the requirements from insurers as well as fending off identity-based attacks and mitigating their impact.
Privileged Access Management (PAM) is the lynchpin of a mature digital identity strategy. Despite the name, PAM isn't just about managing high-level accounts; it's a comprehensive approach to safeguarding all identities. Protection is focused on what users can access once they're in the doors, and ensuring only authorised users have access to critical resources.
A good PAM solution covers multiple core identity security needs, enabling organisations to present a hardened target for attackers, and greatly mitigates the impact of any unauthorised access attempts.
For example, asset tracking and privileged account inventory capabilities will help firms build and maintain an accurate picture of how systems can be accessed by different accounts, and the controls in place to manage them.
Alongside this, PAM can provide an additional layer of security with Multi-Factor Authentication (MFA) to ensure that the user requesting access is who they claim to be.
Continuous monitoring, session recording, and risk analysis for privileged accounts are all essential. This ensures that even if an account is compromised, any unusual activity will be identified and shut down quickly. Monitoring logs also provide invaluable insights for compliance and auditing purposes.
These controls will all ensure that only approved identities can access privileged accounts or obtain elevated privileges for approved activities, reducing the ability for threat actors to carry out malicious actions.
Is this a 'win-win' for insurance providers and customers?
While cybersecurity risk poses a particular set of challenges, there are signs that cyber insurance is becoming more accessible. By helping insurers pivot the focus towards privileged identities and the encompassing strategies to protect them, InsurTechs can assist in a new era of cyber insurance that benefits all parties.
For providers, this approach offers a clearer lens to assess risks, ensuring that premiums are competitive and reflect the security maturity of individual organisations.
It's not just about mitigating potential losses but also about fostering innovation, driving industry standards, and championing best practices.
In this way, insurance providers can ensure that organisations have the best security controls in place and that coverage decisions are based on a fair and accurate assessment of their security posture.
******
For more insights from InsurTech Digital, you can see our latest edition of the InsurTech Digital here, or you can follow us on LinkedIn and Twitter.
You may also be interested in our sister site, FinTech Magazine, which you can also follow on LinkedIn and Twitter.
Please also take a look at our upcoming virtual event, InsurTech LIVE, coming on 18th-19th October 2023.
******
BizClik is a global provider of B2B digital media platforms that cover Executive Communities for CEOs, CFOs, CMOs, Sustainability Leaders, Procurement & Supply Chain Leaders, Technology & AI Leaders, Cyber Leaders, FinTech & InsurTech Leaders as well as covering industries such as Manufacturing, Mining, Energy, EV, Construction, Healthcare + Food & Drink.
BizClik – based in London, Dubai, and New York – offers services such as Content Creation, Advertising & Sponsorship Solutions, Webinars & Events.