App Radar: UK Android insurance app downloads up 40% in 2022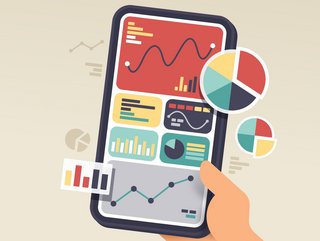 App Radar study reveals UK Google Play insurance app downloads up 40% in 2022
The latest study from App Radar reveals UK Google Play insurance app downloads for Android increased by 40% in 2022
Insurance app downloads from Google Play grew by 40% in 2022, as Android owners bring the lifetime UK downloads value to 6.9m downloads, according to the latest study by marketing analytics platform App Radar.
As a result, 10% of adults in the UK could now be using Android apps to manage their insurance policies – a key signifier for the rise of the insurtech industry.
Four verticals, one result
Per App Radar's study, four different insurance sectors were analysed when gathering the relevant data – motor, travel, life and home insurance. The download growth rate of 40% was in year-on-year terms, with 2.2m people downloading insurance apps in 2022 as opposed to 1.6m in 2021.
With lifetime Google Play insurance platform downloads reaching an estimated 6.9m, App Radar believes this 2022 total download value could be as high as 13.8m with the inclusion of downloads from the Apple App Store.
App Radar's report revealed that app downloads for Hastings Direct Insurance were the most numerous in 2022, with 392,000 consumer downloads. This was followed closely by Holiday Extras which had 373,00 app downloads, and Admiral Insurance, with 246,000 consumers downloading its app.
Elsewhere, Post Office Travel saw the greatest year-on-year download growth rate of 256%, while Travel Mate - Cedar Tree app downloads rose 249%, and Holiday Extras increased by 190%.
In terms of lifetime value, Hasting Direct Insurance has had the most app downloads of any other insurer – 1.2m in total. It comes just ahead of Cuvva with 1.1m total lifetime app downloads, and Holiday Extras with 1m consumers downloading its app since it launched.
"Insurtech sector worth $30bn by 2026"
App Radar's Managing Director Silvio Peruci feels the significant uptick in app downloads points to the rapid growth of the insurtech industry. He says: "Reports are claiming that the global insurtech sector is expected to be worth almost US$30bn by 2026 from $8bn in 2021. For the UK specifically, the market is ripe for growth with an estimated £50bn potential revenue opportunity from disruption.
"This should serve as a warning sign for the incumbents that dominate the market with legacy technology. Start-ups in this area are hungry to disrupt and make insurance easy for their customers with new tech. Cuvva, for example, is the second most downloaded insurance app in the Google Play Store, according to our analysis, with DriveScore, Caura, Dayinsure and Rooster joining the race for app users.
"As the cost of living crisis continues throughout the year, competition among insurance companies for new app users will only increase. What's more challenging is that consumers are used to shopping around for the best quote when it comes to insurance policies. One way to retain and gain customers is to offer the best user experience and features that they need, in addition to competitive policy pricing. As the insurtech sector continues to grow in uncertain economic times, app developers and marketers will need to undertake thorough market research to understand their customers' needs to be able to cut through the noise."