Alex Dalyac: Founding AI-based insurtech Tractable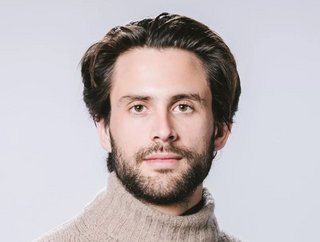 Alex Dalyac, Founder and CEO of Tractable
We trace the rise of Alex Dalyac, whose AI-based insurtech Tractable has consolidated unicorn status after raising US$65M in Series E funding
Alex Dalyac is the Founder and CEO of Tractable, an insurtech that leverages AI and computer vision to help insurers assess and price the extent of damage.
When policyholders experience a car crash or property damage, Tractable's technology analyses their photos and recommends decisions based on the severity of the damage.
The insurtech aims to empower the insurance industry, promoting a self-service approach to claims.
Recently closing a US$65m Series E funding round led by SoftBank Vision Fund 2, Tractable has consolidated a position as an AI-based unicorn exclusively serving the insurance industry.
But how has it reached such lofty heights? We trace the journey of its inception through the lens of its Founder and CEO, Alex Dalyac.
Founding Alex Dalyac
Dalyac's unicorn Tractable was the first founded through the Entrepreneur First accelerator programme, which he entered after completing a degree in Econometrics from the London School of Economics (LSE).
Going on to excel in a conversion Master's in Computer Science at Imperial College London, Dalyac encountered deep learning, a then-evolving technology that forms the basis of Tractable's accident and disaster recovery platform in use today.
Dreaming of founding his own start-up, Dalyac joined Entrepreneur First to accelerate his ideas for applying deep learning technology. It was here that he met Tractable co-founder and current Chief Technology Officer Razvan Ranca, an expert in AI and computer science.
Speaking to Entrepreneur First on his and Ranca's journey to leading what is now a US$1bn company, Dalyac says: "We've gotten to a place in our careers that could have taken us 20 or 30 years in just five, by simply deciding we didn't want to wait."
Tractable: the insurtech the world couldn't wait for
Wait Dalyac and Ranca didn't, founding Tractable in 2014 with deep learning to create a more frictionless claims experience that is up to 10 times faster than traditional methods.
Leveraging 30 years of combined research experience, Tractable, once fully conceived, was created by Dalyac not only with the help of Ranca, but through the support of development work undertaken by a team of Oxford/Cambridge-trained researchers over five years.
Trained on millions of different data points, the AI employed by Tractable has helped fuel significant growth, generating US$184.9m in total funding.
After raising US$60m in Series D funding in 2021, Dalyac and Ranca were able to expand Tractable to include a range of other product offerings.
These included solutions to help insurers accelerate visual inspection and appraisal processes, expanding pricing services from salvaged car parts to property assessment.
Funding has also allowed Tractable to expand on industry partnerships, striking deals with established insurers including Root, Verisk, Covéa, and American Family Insurance.
It has also expanded its services into new markets, having launched a German subsidiary in April 2022 to better target the world's third largest insurance marketplace.
With another US$65m in the bag, Dalyac is excited to see his company expand "across the auto and property ecosystems, to apply AI to cars and homes that need to be repaired, protected, recycled or sold."
"I'm excited by what we can achieve in redefining trust and transparency to support people in managing the life cycles of their cars and homes," he adds.
Today, Dalyac's Tractable still lives by the same mission statement: "With AI on our side, we can free employee time for more valuable tasks, improve customer experiences, accelerate repairs and increase recycling – better for all of us, and the planet."