AI to the rescue as economy threatens the insurance sector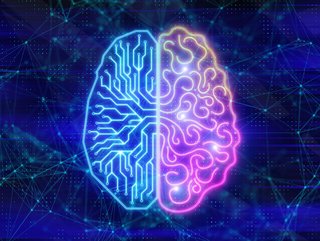 The time to embrace artificial intelligence for claims is now.
AI can be a lifeline in the claims process as the economic downturn impacts the insurance industry, writes Bill Brower, VP Industry Relations at Solera
As a recession looms over the UK and the US, insurance companies face various challenges, including rising claims payouts and long cycle times due to continued supply chain issues resulting in an urgent need for higher insurance premiums. However, investing in emerging technologies such as AI could help companies optimise processes, increase efficiencies, and cut costs in the long run. With the popularisation of AI and the demand for touchless claims, insurance companies that invest in AI now will be better prepared to weather the storm during difficult economic times.
AI can help insurance companies stay in control and deliver a superior customer experience in the face of economic uncertainty.
Is now really the right time to invest?
Often an economic downturn can actually favour insurers, such as our experience during COVID-9 when many businesses temporarily closed or shifted to remote work and customers avoided commutes, thus reducing accidents and losses for insurers. However, our current situation is much different as traffic patterns have mostly returned to normal, thus claim counts continue to rise while the cost per claim has increased by double digits. Additionally, customer retention is also at risk today as financial strain can cause families to shop aggressively for companies offering lower premiums and even drop optional coverages.
A stop-gap customer retention solution is to offer decreased premiums with less coverage in an economic squeeze to lure customers looking to save money any way they can. That said, while this often attracts more customers, it means less revenue for the business overall which may only extend the current unfavorable bottom-line results.
In a healthy market, insurance companies will invest premiums to generate further income; however, in an economic downturn, many tend to be more conservative, which will also slow a company's net profits.
Regardless, insurance companies are looking for ways to lower costs where they can to maintain a healthy business, which is why it's a good idea to explore investing in technology like AI in order to optimise processes like claims before the financial hardship hits and revenue takes a dip.
The popularisation of AI
What was once emerging technology has become wildly popular in the mainstream with businesses and consumers alike. With access to AI via chatbots and through everyday services like Spotify (hello, personalised AI DJ), now more than ever consumers demand AI optimised digital services. In fact, when we look at auto insurance specifically, an overwhelming 79% of consumers trust claims powered entirely by AI with a growing portion even seeking out digital self-service tools.
Going a step further, a third of claims customers have already completed a motor vehicle claim without ever speaking to a human, and half of these same customers already have experience taking photos of the damaged vehicle to upload on an insurer's platform. Customers are already familiar with these tools and demand them. They know the use of AI can decrease the probability of errors, reduce the time it takes to run a claim and get repairs underway. For this reason, the insurance industry – a notoriously laggard industry when it comes to technological innovation – can no longer ignore the need for AI when it comes to claims, customer service and overall optimisation.
Leveraging AI to stay in control
AI has already been successfully implemented in areas such as customer service, where chatbots and self-service options have improved the overall customer experience. However, the real potential lies in using AI for claims processing.
There are already AI-based solutions available for claims processing. These tools help streamline the claims process, enabling claimants to submit photos and information about their vehicle, receive an estimate, and communicate with claims professionals all through text messaging or mobile apps. The use of AI in claims not only speeds up the process but also makes a traditionally stressful situation far easier. In an economic downturn, the optimised process can also help move along the sudden influx of claims.
While we aren't there just yet, the future will see completely touchless claims for simple and non-injury claims, where everything from submitting a claim to getting the repairs done happens seamlessly and automatically without any need for human interaction at the insurance company, a piece of the process which often slows things down. Contrary to popular belief, this would not eliminate human-in-the-loop completely, but simply automate the tasks that can be streamlined. It also allows claims professionals the bandwidth to handle situations with a more personal touch.
AI steers claims through economic storm
The economy's impact on insurance companies is significant, with rapid spikes in claims cost resulting in negative bottom-line financial results. But, with the right investment in AI, insurance companies can stay in control during difficult economic times and deliver a superior customer experience to attract and retain customers. To weather the storm, insurance companies should consider investing in technology now while they can. Technology like AI will help improve customer experience and optimise processes to increase efficiency and improve operating costs and of course bottom-line financial results.
The popularisation of AI has led to a demand for touchless claims, and companies are beginning to invest in these solutions. The future of claims is touchless and especially as the economy slows, AI optimised claims will be a crucial tool for insurance companies to maintain control of cash flow and investments in a time when money is tight.
About the author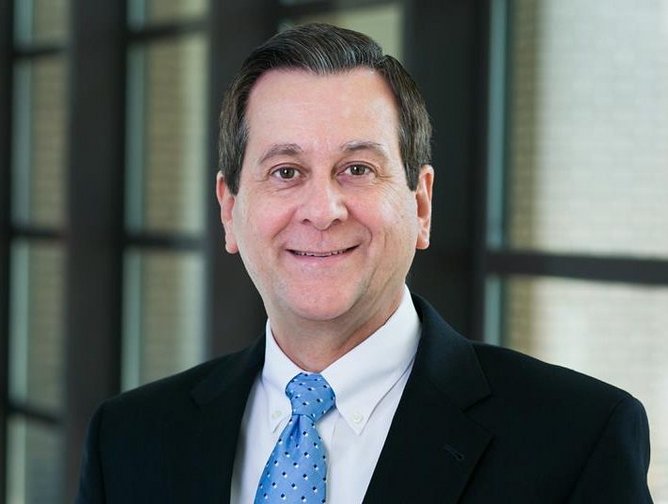 Bill Brower
Bill Brower is Vice President Industry Relations for Solera, focused on advancing its insurance, claims, fleet, and automotive business while helping define the future of Solera products and services. Bill is a widely recognised claims leader across the Insurance P&C Claims Industry with more than 35 years of experience.