Acrisure acquires digital broker platform B2Z Insurance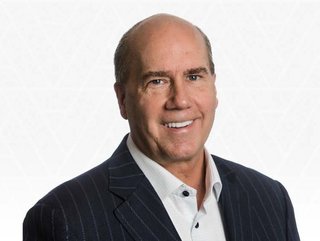 Acrisure CEO Greg Williams called B2Z Insurance a 'tremendous fit' for the company.
After its acquisition of QuickInsured in June, Acrisure is buying B2Z Insurance, a Chicago-based digital broker that connects business owners to policies.
Insurance broker Acrisure has acquired Chicago-based B2Z Insurance, an insurtech founded at the beginning of the pandemic that helps business owners obtain customisable insurance coverage in a matter of minutes.
Acrisure says the acquisition will strengthen its digital offering and complement its recent partnership with QuickInsured, the technology insurance platform for personal lines of insurance, which was acquired by Acrisure in June. The Michigan-based broker says that B2Z Insurance "augments and enhances Acrisure's digital fulfilment capabilities and customer experience on a much bigger scale".
B2Z was founded in April 2020 to help small businesses protect themselves more easily. Specifically, B2Z uses third-party data and analytics to help business owners answer time-consuming application questions normally asked to bind policies. Clients can obtain quotes, purchase personalised coverage and review their coverage with a licensed customer experience advocate by phone, text or chat.
Acrisure 'building a robust digital marketplace'
B2Z Insurance CEO and Founder Kuldeep Malik says: "We're proud to help extend Acrisure's unmatched relationships and technology capabilities. B2Z looks forward to joining Acrisure's culture of collaboration and trust."
"Acrisure is building a robust digital marketplace that makes it simple to transact across all of our lines of business," adds Greg Williams, Chairman and CEO of Acrisure. "In that regard, B2Z is a tremendous fit as a leader in providing customised solutions to small businesses. I'm proud to welcome Kuldeep and the B2Z team to Acrisure."
The recent acquisitions from Acrisure indicate that the US$23bn business is intent on transforming its technology offerings. When the deal for QuickInsured was announced earlier in the year, Acrisure CEO Greg Williams revealed that the company is "obsessively innovating ways to better serve our clients while expanding products and services across all verticals".
As well as insurance, Acrisure covers real estate services, cyber services and asset management. The insurance broker specialises in intelligence-driven financial services and has grown its revenues from US$38mn to US$3.5bn in little more than eight years. The company today has locations all around the world.