MassMutual acquires Flourish to enhance customer experience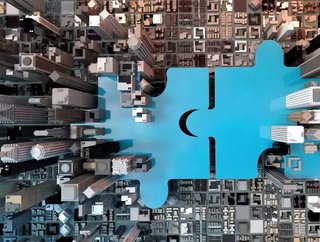 MassMutual has motioned to acquire fintech Flourish in an effort to modernise its operations and improve its goal: financial well-being for all American...
has motioned to fintech in an effort to modernise its operations and improve its goal: financial well-being for all Americans.
Entering into an agreement with , an asset management firm with over US$10bn AUM, MassMutual will take over Flourish's specialised RIA (registered investment advisers) platform for an undisclosed sum.
The latter company is seeking to empower financial advisors by means of digital technology and innovative investment solutions. Currently used by over 350 wealth management firms representing $600bn in collected assets, Flourish allows the user to achieve a competitive rate of savings from an integrated account. 
Supporting a vision
Despite the acquisition, Flourish will still operate independently from MassMutual's existing insurance business. However, the former will use the latter's scale and resources as one of the US' largest financial services companies to expand its presence and products.
"MassMutual is focused on providing a simplified, digital, customer-centric user experience, and Flourish will help accelerate that strategy, ultimately supporting our vision of providing financial well-being for all Americans," commented Gareth Ross, MassMutual Head of Enterprise Technology and Experience. 
"We are thrilled to have the exceptionally talented team from Flourish join MassMutual and add their digital expertise and track record of innovation to our efforts, and we look forward to delivering exciting new Flourish modules to advisors in the coming months."
Staying relevant
This development from MassMutual is in-line with current that emphasise 'borderless' alliances and customer focused insurance ecosystems.
Phil Zeidler, CEO of DeadHappy, told InsurTech Digital:
"Fundamentally, general insurers are product focused and not customer focused. They think about risk and loss ratios, not customer experience aspects such as ease of access. 
"Often they're removed from the distribution of their product: they outsource to brokers, aggregators, etc, and so they don't understand their customer or where they're being marginalised. If you don't understand your customers, you don't understand the market."
With innovation conceivably on a 'timer', MassMutual's decision to bolster its services with a digital partner is indicative of the action that other incumbents must take in order to stay relevant in the emerging insurance dynamic.