Top 10 most expensive production cars to insure in 2021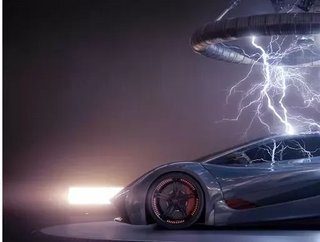 In the market for a new set of wheels? We take a look at the top 10 most expensive cars to insure - and some of them are surprising...
With the COVID-19 pandemic having reduced mileage for millions of road users in the UK, insurance companies are now falling over themselves to provide new types of cover that reflect the shift in auto-usage. Pay-per-mile is gaining ground, and premiums are being forced down due to healthy market competition. 
It's all good news for the customer, who can shop around for the best deals. But however you slice it, according to a research report by Motoring Trends, some vehicles will always cost a king's ransom to insure. 
The insurance premium costs quoted are based on an average 40-year-old male driver with a no claims record and an average daily commute of 12 miles. However, prices can vary from broker to broker.
We take a look at the top 10 most expensive cars to cover comprehensively in the new normal
10: 2021 Maserati Quattroporte S GranSport
Price: £78k
Cost to insure: £3,456 PA
Costing an eye-watering £3.5k to insure annually, and only marginally more expensive than the Ghibli S GranSport, bargain hunters should beware. Not only will owners pay top dollar to get comprehensive cover, but they will also have to shell out for fuel too. Larger than it's Ghibli S counterpart, the Quattroporte S GranSport can at least carry more passengers and offers a little more legroom. We're not impressed though - not by a long-shot.
09: 2021 Maserati Ghibli Q4 GranSport
Price: £75k
Cost to insure: £3,017 PA
Considering it's one of the least expensive road supercars featured, the Maserati Ghibli S Q4 GranSport does not fare well when it comes to insurance premiums. But its sporty, mid-sized sedan exterior and impressive Italian lines hide an extremely powerful and audibly satisfying Ferrari engine. Even so, the insurance premiums do seem a little excessive compared to other, more expensive and powerful models on the market. For example, the Maserati Ghibli Q4 GranSport only boasts 424hp and a 3 litre engine.
08: 2021 Tesla Model S Performance Plaid
Price: £130k
Cost to insure: £2,969 PA
Another Tesla strikes up an expensive bill with insurers, with the Model S Performance Plaid costing almost £3k a year to cover. The light-speed acceleration is mainly to blame as this wonder of modern engineering takes a mere two seconds to hit 60mph. In anyone's book, that is simply phenomenal and is proof that electric cars have more power potential than their fuel filled older relatives.
07: 2021 Tesla Model X Performance Plaid +
Price: £110k
Cost to insure: £2,884 PA
Hitting 60mph in under three seconds and one of Tesla's most powerful road cars, it's hardly surprising that the Tesla Model X Performance Plaid + costs a small fortune to insure. The Model X Plaid has a top speed of 200mph and has a 390 miles of range before it requires a recharge. It also has very cool gull-wing doors. Despite the hefty insurance premiums, drivers must surely balance this up with the all-electric SUV AWD format, which of course means lots of adventurous driving and no fuel bills to worry about. Win win!
06: 2021 BMW M760i
Price: £112k
Cost to insure: £2,805 PA
One of the main factors in insuring the M760i is the V-12 engine. Like a relic from a bygone age in terms of muscle, this 12 cylinder powerplant will probably be the last version of its kind produced by BMW as the format is falling out of favour due to its gas-guzzling, omissions-heavy 6.6 litre engine.
05: 2021 BMW M8
Price:£123k
Cost to insure: £2,799 PA
Described as having 'blistering' performance power, the BMW M8 comes in both coupe and convertible versions. However, many reviewers have expressed a cynical view of the model, and say BMW is 'delusional' in referring to the M8 as a supercar. However, BMW executives refuse to be told otherwise and have compared the M8 to a Porsche 911.
04: 2021 Audi R8 Spyder
Price: £208k
Cost to insure: £2,771 PA
With its V-10 engine and Audi supercar performance, the R8 Spyder is expensive - but is also a fun car to drive and own. Like any good sports car, it lacks room for both passengers and cargo. For most car aficionados, the fact that it boasts a Lamborghini engine - the same engine in fact as the Lamborghini Huracan, and its 5.2 litre engine is capable of producing more than 600hp, is argument enough to spend out on the insurance premiums.
03: 2021 Nissan GT-R NISMO
Price: £177k
Cost to insure: £2,790 PA
A modern classic, the Nissan GT-R NISMO has been rolling off the production lines since 2009 and is still one of the most popular power cars on the market. Its appeal lies in its under-bonnet supercar secret identity. The Nissan GT-R NISMO has a top speed of 205mph - and does 0-60 in under six seconds. It's also faster than the Porsche 911 and the Jaguar F-Type SVR. Nippy and stylish - but hefty on cover.
02: 2021 Maserati Levante GTS
Price: £102k
Cost to insure: £2,209 PA
Not a lot says, 'I've got expensive tastes' better than the 2021 Maserati Levante GTS. This beast of a supercar has been described as 'the closest thing you'll find to a Ferrari SUV'. It has a twin turbo, 3.8 litre V8 engine and is designed with just enough panache to provide an exotic driving experience. Like all good luxury sports cars, it's highly impractical when it comes to cargo space, but, it's Ferrari-built engine means it has tons of horsepower and attitude.
01: 2021 BMW M5 Competition
Price: £102k
Costs to insure: £2,707 PA
This twin turbo-charged 5 Series is essentially the dad-car meets supercar model of the year. It's V-8 sports-tuned 600 hp engine provides all the power of an impressive speed demon combined with the sedate styling of a sedan motorway cruiser. Perfect for long road trips because it's fast yet super comfortable, and surprisingly economical on fuel, the BMW M5 can nevertheless hit a comfortable top speed of 190mph - and will set you back a small fortune when it comes to insurance cover - though not as bad as those that are to come...