Top 10 global P&C insurers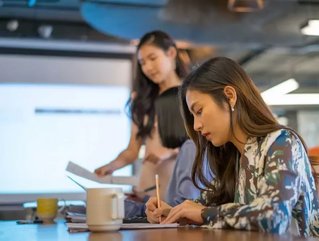 We take a look at 10 of the leading global P&C insurers, arranged by revenue in USD (2019 figures...
We take a look at 10 of the leading global P&C insurers, arranged by revenue in USD (2019 figures).
10: SOMPO Holdings...
SOMPO currently enjoys a 26.3% share of the Japanese P&C market consisting of 20 million customers. "We aim to offer a wider range of services that provide even more customers with security, health, and wellbeing," says the company.
Revenue: $33bn
Country: Japan
09: Tokio Marine Holdings...
Tokio Marine Holdings is comprised of over 241 subsidiaries and 25 affiliates worldwide. Two prominent P&C examples under its umbrella include Delphi Financial Group and Philadelphia Consolidated Holding Corp.
Revenue: $49bn
Country: Japan
08: MS&AD Insurance Group Holdings...
The largest Japanese insurance firm on this list, MS&AD's mission is to contribute towards the development of society and build a better future. In 2018, it established a medium-term management plan called 'Vision 2021', which aims to enlarge the company's standing in the global insurance market. Next year will demonstrate the fulfilment of that exciting goal.
Revenue: $49bn
Country: Japan
07: American International Group...
AIG employs close to 50,000 people worldwide and manages approximately $525bn in assets. "AIG brings you global property insurance solutions, deep industry knowledge, and local expertise," says the company website. "We'll help you keep your business running after natural disasters, equipment failures, acts of terror, and more."
Revenue: $50bn
Country: U.S.
06: Munich Re Group...
A leader in the global reinsurance market, Munich Re's P&C capabilities recognise the changes that global events and new technology are having on the industry. 140 years of doing so have prepared it for even the most unprecedented of situations (i.e. COVID-19), and will doubtless allow it to continue.
Revenue: $62bn
Country: Germany
05: Zurich Insurance Group...
"Any organisation can become the target of potentially costly and damaging liability claims. At Zurich, we will work with you and your clients to provide solutions that will assist your clients in preparing for adverse events," says the company website. Coverage offered includes the energy sector, healthcare and environmental legal liability.
Revenue: $72bn
Country: Switzerland
04: People's Insurance Company of China...
PICC Property and Casualty is one of the company's three main subsidiaries. Incorporated in 2003, it is currently the largest and oldest non-life insurance provider in China and operates from 4,500 branch offices nationwide.
Revenue: $75bn
Country: China
03: State Farm...
Despite a 2.8% year-on-year drop in revenue from 2018 to 2019, State Farm still manages to claim third-place on this list. The company offers full-spectrum P&C coverage available, as well as a wealth of industry knowledge and advice.
Revenue: $79bn
Country: U.S.
02: Allianz...
Allianz' achievement in P&C insurance stems from a heritage of providing leading solutions that goes back over a century. From commercial select and real estate cover to construction select, excess of loss and multinational solutions, it has a wealth of products and services to accommodate practically any need.
Revenue: $172bn
Country: Germany
01: Berkshire Hathaway...
Led by acclaimed business tycoon Warren Buffet, Berkshire Hathaway is one of the world's largest organisations. The company's Specialty Insurance arm was established in 1866 and has established a commanding presence in the P&C market ever since.
Revenue: $254bn
Country: US