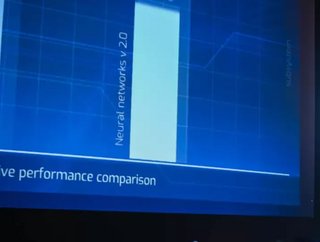 Check out this list for the top ten InsurTech events.
1: FinTech & InsurTech LIVE
12th - 14th October, Tobacco Dock, London and Virtual Event Platform
FinTech & InsurTech LIVE is the must-attend event this October, attendees will hear from FinTech and InsurTech executives such as Lucy Demery of Barclays, Scott Abrahams of Mastercard and many more industry experts.
From global giants to innovative startups, the 3-day show is an essential deep dive into the industry alongside the chance to strategically analyse issues impacting the future of FinTech & InsurTech.
Secure your place, early bird tickets are almost sold out: https://fintechmagazine.com/live/fintech-and-insurtech-live-0
2: The Tech and Innovation Awards
17 September 2020, Royal Lancaster Hotel, London
As this event's name would suggest, the Tech and Innovation Awards are all about celebrating the latest and greatest tech in the insurance sector. Finalists are announced in July and revealed on the night in September. Award categories include 'Best Use of AI', 'Best Customer App', and 'Fraud Solution of the Year'.
3: Invest Connect 2021
22-23 November 2021 Virtual 
This event will feature engaging demos highlighting the industry's most impressive advances, INVEST CONNECT will gather senior leaders to provide insight into how innovative firms are using new strategies and technologies to better serve their clients.
The online experience is perfect for:
Focusing on conference content for professional development or training purposes

Enriching and expanding knowledge in parallel fields

Accessing premier thought leadership without having to travel
4: Insurance Innovators Summit
18-19 November 2020, QEII Centre, London
The Insurance Innovators Summit is a two-day summit for insurance and insurtech professionals to come together and share ideas. 
Surround yourself with over 600 like-minded peers as you enjoy 25 pitches from over 100 speakers, the amazing lineup of industry expert speakers includes executives from Direct Line, Aviva, and Zurich, and the topics that they will cover include diversity, customer-centricity, and product innovation.
5: TINtech London Market
9 February 2021, 155 Bishopsgate, London
Established in 2004, The Insurance Network was created to make room for top-level insurance executives in London to network and share knowledge. TINtech invites high-level speakers from across the industry to talk on a range of topics from cutting costs to facilitating new technologies in order to stay ahead of the curve.
Many important topics were discussed at this years event, including: 
Successfully leveraging digital to drive and enable the transformation agenda in your organisation

Rethinking operating models around digital processes, data and client service

Creating a high-performance organisational culture that enables innovation

"Fixing the roof when the sun shines" - ensuring the hardening market does not hide organisational inefficiencies and deficiencies

FAL / Blueprint 2 and market modernisation
6: Insurtech Insights
1-2 September 2021, London
Insurtech Insights is Europe's largest insurtech conference, boasting over 200 speakers and 2,500 attendees. The next Insurtech Insights conference is scheduled to be held in London, and this is a rare opportunity to attend an international industry-leading event on your own doorstep. 
Attendees this year will be treated to keynotes from a range of industry speakers such as Mark Hartigan, the CEO of LV, and Mathilda Strom, the Deputy CEO at BIMA.
7: Insurance AI and Innovative Tech
September 14 - 16, 2021, Online
Reuters Events: Insurance AI and Innovative Tech USA 2021 is bringing C-Suite executives and thought leaders together to share their deepest insights and case studies that show insurance carriers, regardless of their size, can be as agile and innovative as the youngest start-up. Join 1,000+ insurance executives and insurtech leaders as we prove that the astonishing progress made in 2020 was just the tip of the iceberg.
Reimagine insurance for the world of digital, data and innovation surrounded by over a thousand other industry executives over a span of three days. Are you ready? 
Number 8: ITC – Insuretech Connect
ITC Vegas is the world's largest insurtech event – offering unparalleled access to the most comprehensive and global gathering of tech entrepreneurs, investors, and insurance industry incumbents.
Over the course of three days, the industry will convene to showcase new innovations, to learn how to increase productivity and reduce costs, and ultimately to enrich the lives of policyholders. The superlative networking, with tens of thousands of meetings, is one of the hallmarks of an ITC event
9: Global InsurTech Summit
2-4 March 2021, Online
This year, due to the ongoing COVID-19 pandemic, Global InsurTech Summit wass solely virtual.
Being fully virtual, the event allowed attendees to network with over 1,500 insurance execs, entrepreneurs and investors and ask their questions via interactive Q&As, polls and chats during all sessions, all from your home.
The Global InsurTech Summit ensured that attendees can learn about the latest innovations in insurance technology from the comfort of their own home and hear debates and presentations from insurance leaders and innovators leading the shift to digital, identify new commercial opportunities for their organisation, and many more 
10: FEMRA Forum 2021
Postponed to October 2022
Due to the ongoing COVID-19 pandemic, and its notable impact on the events industry, FERMA Forum has been postponed to 2022, however mark your calendar for October 2022 for FERMA and its unique European networking and marketplace. 
FERMA's aim is a high-quality exhibition with products and services across the widest possible spectrum of risk management businesses, which is what they are going to provide at FERMA Forum.