WhatsApp your Insurer: The Future of Customer Service
By Cris Villar, VP of Landbot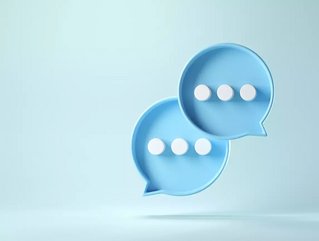 Cris Villar, VP of Customer Success & Co-Founder at Landbot tells us why messaging technologies will become crucial to customer servicing in 2022
As insurance companies will be looking to refresh their strategies for 2022 and what it will take to meet post-pandemic customer needs, Cris Villar gives insight into why insurance players with legacy-driven sites will fall behind without the correct technology in place to meet customer needs and how WhatsApp can support customer service teams to deliver quick, easy and accessible customer support.
The global pandemic caused a rush of digital disruption, turning the insurance industry upside down as a result. A sector traditionally comfortable in its regulated environment - operating models have to be adapted and processes realigned to navigate a new reality.
Insurers, alongside other industries, has been stretched, to say the least over the past two years. Customer claims such as travel, health, and car insurance, to name a few, have skyrocketed, pushing support and service teams to their limit. 
Gartner predicts that by 2022 70% of all customer interactions will involve technologies, including mobile messaging, chatbots, and machine learning. So why do insurance and social media not sound quite right in the same sentence?
The importance of solid digital foundations
Insurance can be complex. Customers need a simple, easy and convenient way to satisfy their needs. Customer engagement must be hyper-targeted, and data-driven or prospects will take their request elsewhere. Time is money, and time is not on our side. 
As many sectors including e-commerce and travel alleviate their already solid digital foundations to meet new customer needs, the insurance industry is lagging. With difficult to navigate websites, error-laden forms, delayed emails, and inundated call centres - it is no surprise other sectors are leading the charge. 
As the landscape continues to shift, more information is obtained online and insurance policies can now be completed digitally, meaning effective communication is essential. Policies are changing more frequently than ever before. Customers must remain informed where they spend the most time to avoid long-lasting reputational damage. 
Social media as a core business tool
From sourcing quotes to submitting essential policy data and complaint management, the opportunities for insurers to maximise their service delivery are significant. Insurers must look to their digital strategies and the integration of modern technology to enhance their product and service offerings. Not only will they better engage with current and prospective customers but stand head and shoulders above competitors in 2022.
Fostering an environment where support is easily accessible, and trust can be built will win the all-important golden ticket: loyalty. Having the right technology in place can improve overall performance and help insurers navigate the hugely competitive and saturated market.   
As millennials mature and social media becomes a more mainstream tool for businesses to adopt as their main communication channel to customers, being active where your core demographic spends most of its time will enrich transactions for both parties.
The power of WhatsApp
Instant messaging channels like Whatsapp can engage, educate and encourage customers. All exchanges happen in one place, reducing the labour of combing through an abundance of emails to find a conversation or document. End-to-end encryption ensures customer information is protected and GDPR compliant - the benefits are significant. 
Insurers can reach out to open an instant and real-time dialogue and economise precious customer service resources needed for more immediate requests. Given circumstances are constantly evolving, having an easy way to contact and update providers will be the difference between a retained customer and one that jumps ship. 
The future of customer engagement for insurers 
The global pandemic cemented technology as a lifeline for multiple sectors. As customer needs change, businesses have had to shift their strategies or face a tough fight in reaching and engaging with their customers. 
WhatsApp presents the insurance sector with an exciting opportunity to cut through a busy marketplace and stand out in the experience economy. It delivers an omnichannel strategy, where personalisation comes on top to ensure maximum customer satisfaction.
As insurers look to 2022 and beyond, social commerce will drive a frictionless customer experience.
About the author:  Cris Villar is the VP of Customer Success & Co-Founder at Landbot. A dynamic entrepreneur, he has launched several successful startups and has 10 years of industry experience in the finance and technology sector. He is based in Barcelona.