Wefox to launch smartphone risk prevention product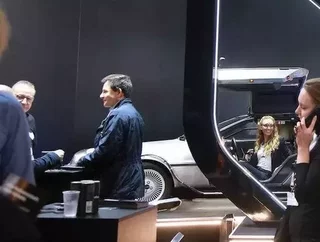 The German insurtech Wefox says the product will go live in 2022...
Wefox, the largest insurtech startup in Europe, has announced it is developing a new risk assessment platform that utilises smartphone data to warn users of upcoming dangers.
The Berlin-based insurtech revealed plans of the new product, which is being developed by a team of experts working from Paris, who were hired from the Korean technology behemoth, Samsung. 
Wefox is backed by Samsung, and says it predicts the new product will be ready to go live in 2022. 
Wefox founder and CEO Julian Teicke, told the pr ess, "We don't just want to be an insurer that hands out policies. With this team on board we will develop into a risk prevention business, powered by technology."
From driving conditions to weather warnings
According to reports, the Wefox Prevent service will harness data from digital smarthomes and mobile phones, making it possible to predict and warn customers of impending issues. These will range from hazardous driving conditions to weather warnings that will advise uses to close windows or prepare for a storm. 
However, the product won't use personal data to perform premium assessments which often results in younger drivers being forced to use telematics services so that they can get cost-effective cover.
"The data will only be used for risk prevention – and not for anything else," Teicke assured .
Wefox, which was founded in 2015, doubled its group revenue in 2020, reaching $142m while ONE, the insurtech's core brand (soon to be rebranded as Wefox Insurance AG), increased its written premiums by five-fold from 2019.
Now Wefox is negotiating with investors in the hope that it can initiate a new funding round to boost its current total of $235m in invested capital. 
Teicke has also predicted that Wefox's group revenue is set to double in 2021. He said Wefox would "optimize" its profitability and that the company will start marketing under its own brand in Poland and Switzerland inQ1, with plans to expand into Italy later this year.