Tech industry: Solution to interruption insurance dilemma?
By Rachel Hillier, Partner, Capital Law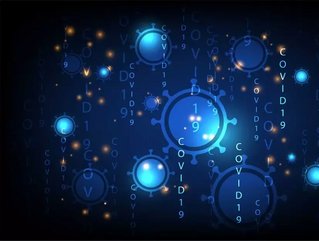 Rachel Hillier, a partner at Capital Law, discussed how technology could solve the COVID-induced business interruption insurance crisis...
Rachel Hillier, a partner at , discussed how technology could solve the COVID-induced business interruption insurance crisis.
Business interruption insurance has been dominating insurance-related news since government-imposed restrictions caused many businesses to close throughout the UK. Although some insurance policies cover financial loss due to 'notifiable disease' and 'denial of access' type events, insurers are staunchly refusing to pay out on loss flowing from the government lockdown. Compounded by long waiting times for insurer decisions to pay a claim, this has put immense strain on already struggling businesses and prompted an industry-wide search for solutions to prevent similar incidents in the future. 
Proposed solutions include government-backed insurance products, independent third-party entities administering payments to policyholders and greater integration of technology. Except for technological developments, existing proposals do little to remedy the situation. 
Clearly, the most promising remedy for the business interruption dilemma is technological innovations, which fall into two categories: those which exist alongside and accelerate existing processes and those which replace or alter existing processes.
Of the first category, stand-out developments include artificial intelligence and machine learning, which have driven a reduction in investigation and claim handling times, reducing the time taken to reach a final response and the time taken for payments to be made to policyholders. Swifter payments save thousands of pounds for businesses suffering business interruption, by reducing the need for bridging finance and other expensive temporary measures. Further development of technologies such as artificial intelligence and machine learning will further reduce these delays and could be an avenue to resolving the issues with business interruption insurance.
A more novel and perhaps more promising development is one which alters existing processes, namely the development of parametric insurance. Parametric insurance works by removing the traditional indemnity insurance trigger (insurers paying money that compensates the insured for the amount of loss suffered following an insured event) which most insurance policies use, and replacing it with a parametric trigger, whereby an agreed upon disruption to a specific service will trigger an automatic payment of a pre-set amount to the policyholder. 
This parametric trigger means that all the delays caused by the traditional process of notification, investigation, consultation with specialists to assess financial loss (where necessary) and correspondence with policyholders are entirely removed from the process. The impact of this cannot be overstated. Policyholders will save substantial sums in lost revenue and the arrangement of replacement services which are necessary under the current system, as policyholders often wait months to hear back from insurers, even when claims are accepted. 
Although not yet prevalent, some key market participants (including Lloyds of London) have started offering insurance policies which use parametric technology. While there are issues to overcome for those developing parametric insurance (for example, the economic losses of the insured could differ by any margin from the amount of coverage), a more widespread uptake of parametric technology could offer an affordable, simple, and fast business interruption insurance solution, which the market is desperate for.
Rachel Hillier is a partner at Cardiff and London based law firm, , where she leads the financial services team.