Sorcero brings Language Intelligence tech to insurance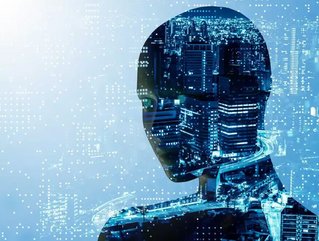 Following its entry in the InsurTech NY programme, cognitive-tech company Sorcero has expanded into the New York insurance market...
Following its entry in the , cognitive-tech company has into the New York insurance market.
A 12-day programme spread across six weeks, participants in the event will gain valuable insights into how to win commercial contracts, maximise talent acquisition, fundraising tips and much more.
Believing that Language Intelligence tech could lead to in the insurance industry, Sorcero cited the following as key benefits in the fight to adequately serve customers amidst a significantly changing market:
Determining potential overbilling
Enhance large-scale competency and fraud detection
Increase operational efficiency and effectiveness
Commenting on the company's potential at InsurTech NY, CEO and Co-Founder Dipanwita Das said, "We are really excited to bring the Sorcero Language Intelligence Platform to Insurtech NY.
"It's an amazing opportunity to demonstrate how Sorcero is driving digital transformation in the insurance sector. InsurTech NY has a great reputation as a programme that connects industry leaders with companies that are pioneering innovative new technologies."
Insurance: stability in the post-COVID world
PwC's assessment, '', found that insurance could be a strong stabilising influence in communities ravaged by the downturns of the pandemic:
"Insurance companies play a pivotal role during times of economic stress by helping companies and households manage risks and cushion against losses," it said, presenting four opportunities for the industry to transcend its former incarnation:
Build trust and morale with employees, stakeholders and clients alike.
Explore enticing but previously unavailable M&A opportunities.
Integrate 'direct channel contact' as a faster alternative to person-to-person meetings, which are unpopular in today's climate.
Improve low interest rates and the compressed yield curve.
Furthermore, PwC advocates thinking in the long-term and investing the appropriate time and funds into the future, "Whether you're trying to protect business integrity, empower your people, make better or faster decisions, or transcend through technology."