Solving insurance's distribution problem: Who is Briza?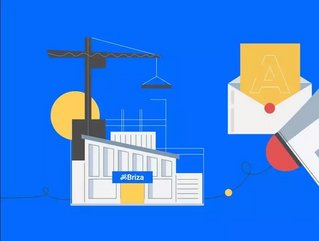 Toronto-based insurtech Briza has closed $8m in new funding to accelerate its mission of solving the distribution problems present in modern insurance...
Founded in 2016, 's approach consists of integrating with top-rated insurers in order to generate customer data, deliver instant quotes, and secure business insurance online, all in real-time.
The company's tools are applicable for agencies, wholesalers and e-commerce channels, and can help bring commercial insurance to customers who require it in seconds.
Central to this delivery is its unified API that performs the "heavy lifting" of unifying multiple carrier APIs into a single platform that can be used for all the user's insurance needs. Its features :
REST-based JSON API
Software Development Kits and Open-API specs for faster implementation
Thorough testing and tech maintenance to ensure ongoing quality
Briza closes its Series A funding round
Led by , Briza's Series A round managed to close $8m in new funds. This brings the company's total up to $11m (it previously raised $3m in a March 2020 seed round.)
Ben Munro, Co-Founder and CEO, explained that the money would be used to accelerate Briza's goal of solving insurance's distribution problem:
"When an insurer invests the time and capital necessary to build an API, that's just the beginning; they must now manage relationships with thousands of developers at retailers, wholesalers, insurance platforms, and small business software vendors. It's a massive undertaking. 
"A single API from a carrier only gets you that carrier's appetite; Briza's API gives developers a whole marketplace of appetites for small commercial insurance," he said.   
Having used its seed funding to expand from 10 employees to 25, it's probably safe to imagine that Briza's plans for the future will involve further growth and scaling.
Its success at filling an important hole in the market indicates that demand for its services will only intensify as insurance shifts to digital. This is certainly the view of Ian Martin-Katz, Partner at Investment Group of Santa Barbara:
"Briza's platform can empower existing channels of commercial insurance distribution and unlock new ones. We're thrilled to support Briza as it delivers value to its partners in the commercial insurance ecosystem, including brokers, wholesalers, carriers and software developers."
Image credit: Briza