Sapiens initiates Petplan's insurtech transformation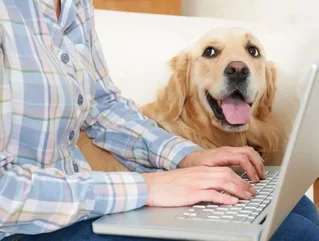 Sapiens Americas, a global leader in software solutions for the insurance sector, has been chosen by Petplan to lead its digital transformation...
, a global leader in software solutions for the insurance sector, by to lead its digital transformation.
Sapiens, , will be providing cloud-based services to Petplan in an effort to modernise the latter's customer experience and develop its product offerings. 
Petplan distinguishes itself by offering some of the most comprehensive pet insurance coverage in the North American region. Founded in 2003 and currently with over 250,000 customers, the company is charting a course for even greater expansion in the future.
Reimagining the customer experience
Possessing over 35 years of experience in the sector and serving 500 organisations in 25 countries with more than 3,400 employees, Sapiens is robustly prepared when it comes to empowering insurers in the digital era. 
With the capacity to handle all of the 'bread and butter' aspects of insurance (underwriting, administration, billing and claims, etc), the company has a digital portfolio including advanced analytics, customer/agent portals and digital hubs featuring API (application programming interface).
"In order to support our ambitious growth goals, we required a cloud-native infrastructure with user-oriented configurability, a strong digital platform and open architecture," said Danna Rabin, COO at Petplan North America. 
"After an extensive search, Sapiens proved to be the perfect fit. Its fully digital insurance platform will enable us to reimagine the customer experience, quickly launch new products and services and deliver increased organisational efficiency."
"Sapiens' team understands insurance and technology and they 'speak digital' in a way that allowed our teams to quickly define their business needs and requirements," Rabin added.
Roni Al-Dor, President and CEO of Sapiens, was similarly enthusiastic for the partnership, stating, "We are excited to welcome Petplan to the Sapiens team.  
"With the performance and configurability of our digital insurance platform, we can provide the innovative capabilities Petplan requires to continue growing in a unique insurance space."