RPA, AI and ML are re-shaping the insurtech space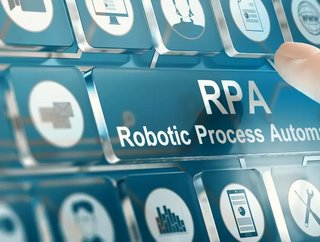 We spoke to UiPath's Managing Director UK and Ireland, Gavin Mee about transformative technologies in the insurtech space
Gavin Mee is the managing director, Northern Europe at the global robotics and AI automation platform provider, UiPath. With more than 20 years experience in creating, developing and nurturing cross-functional teams, he is also passionate about technology and its transformative effect in a digitally transforming world.
What are the main purposes for using Robotic Process Automation in insurtech? 
Robotic Process Automation (RPA) is software that can undertake rule-based and repetitive tasks by operating a computer just as a human would, only virtually. RPA software robots can read and understand what's on the screen, can copy and paste, enter data into databases, update records and save files. It's like having a digital assistant on hand to lighten the burden of admin. 
Within the insurance industry, RPA offers countless opportunities. Take claims processing, for example. The claims environment is highly dependent on speed and accuracy to meet customer demands. In recent years, a large focus has been placed on improving front-office processes including improving mobile apps and instant chatbots. RPA, however, can help to streamline the back-office ensuring customers and employees have the information they need when they need it. 
This has a number of key benefits that stretch far beyond improving efficiency and saving money. Software robots can work behind the scenes 24/7, allowing for customer queries to be dealt with more quickly. With admin in the hands of the robots, employee time is freed to focus on value added work that requires human ingenuity and skill such as customer service. Therefore improving customer and employee satisfaction simultaneously. 
Once taught a process, the bots will follow the same steps every time and therefore they do not fall victim to inevitable human error. In such a highly regulated industry this boasts clear operational benefits. This is complemented by RPA's ability to record audit trails and conduct automated testing of processes, ensuring a high standard of compliance.  
A global insurance provider that we work with uses software robots to extract information from customer correspondence and match it with the appropriate claims forms. Before automation, this required a human employee having to read and scan every letter or email sent to the company and copy and paste the necessary data into a claims order. This took around four minutes every time. A UiPath robot can now do it in less than 42 seconds, saving employee time, money and freeing the process from human error. 
Is RPA a passing trend or an innovation on an upward trajectory?
Before the advent of the pandemic, 70% of insurance CEOs were already looking to operational efficiency to drive revenue growth. Since Covid-19, this need has only grown. Firms had to find new ways to improve efficiency, digitise processes to reduce the need to be in the office and deal with increasing workloads in areas such as customer service and data entry.
Many have turned to RPA to achieve this and now that organisations are tuned into the technologies' benefits, its adoption will only continue to grow. Gartner, for example, predicts that by next year 90% of large organisations globally will have adopted RPA in some form. 
Can RPA make data safer?
In short, yes. By nature, humans will make mistakes – it's unavoidable. RPA software robots on the other hand follow the same rules every time and thus can move information from one place to another without a hitch. Complex workflows are handled with ease and as such data will be safeguarded from human error. 
How is RPA different to ML and AI? What does it contribute additionally?
RPA mimics human actions while AI and ML is the simulation of human intelligence. RPA can extract data that you have taught it to look for and it can transfer it across different formats and programmes. Therefore, it provides extra pairs of hands for rule based processes, which are fairly simple to deploy across the business. AI and ML complement RPA, and any automation tool that offers end-to-end automation integrates these technologies to enhance RPA. 
Specifically, AI supports users both in the process discovery phase, by enabling them to scientifically discover automation opportunities, and throughout the automation journey, allowing them to enhance software robots with AI skills. For example, AI can bolster the capabilities of RPA by reading and understanding handwritten documents, images or scans, through Document Understanding and Computer Vision, and enhance Chatbots to build conversational process automation. This unlocks new possibilities by allowing for the automation of non-rule based processes. What's more, one does not need to have a tech background to use AI when building automations, but simply drag and drop these AI skills into their workflows. 
What is RPA? 
Robotic Process Automation (RPA) software can be applied to numerous areas of the insurance business model. It manages repetitive tasks that would normally be undertaken by manual labour. But the use of RPA cuts the number of mistakes caused by human error to nil, saving companies time and money, and enabling them to allocate staff members to other, more creative and human-centric tasks.
RPA can be used in the following ways in the insurtech sector.
Claims registration and processing

Underwriting 

Regulatory compliance

Process and business analytics

Policy admin and servicing

Form registration

Policy cancellation

Sales and distribution

Finance and accounts

Integration with legacy systems