Riskbook raises £2m for its Lloyd's-recognised platform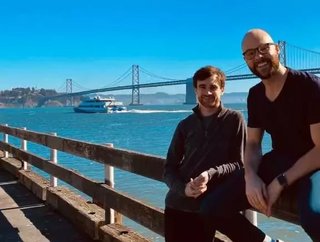 Reinsurance tech provider Riskbook has announced that it has secured £2m (US$2.56m) in seed funding for its digital platform approved by Lloyd's...
Reinsurance tech provider has announced that it has secured £2m (US$2.56m) in seed funding for its digital platform .
The investment round included contributions from , and . Riskbook now hopes to fulfil its mission of revolutionising the reinsurance placement process and scaling to meet the contemporary needs of brokers and reinsurers globally. 
Featuring a number of industry veterans at the helm, including Jerad Leigh, Co-Founder and CEO (TigerRisk and Aon) and Ben Rose, Co-Founder and President (Aon and Lloyds), the company also intends to expand its knowledge pool even further.
Building enthusiasm in the market
The team's combination of industry expertise and technical prowess were what attracted Episode 1 Ventures to the funding proposition, as Damien Lane, Partner, explains:
"We loved the team's combination of deep market insight gained from years of industry experience and their hugely impressive technology capability. 
"In a short space of time, the team has built something that has had an enthusiastic reaction from all sides of the market and all the investors are looking forward to working with Jerad and Ben to continue to deliver game-changing solutions to the industry."
Leigh himself added that the support received contributed to Riskbook's positive reception in the market as an up-and-coming provider.
"We are excited to be partnering with leading venture capital firms to create the placing experience the reinsurance community has dreamt of for decades. Paired with Riskbook's win-win-win philosophy, this new funding cements our role as a trusted independent provider to cedents, brokers and reinsurers alike."
Championing digital
Following on from that the post-COVID-19 insurance market should be characterised by its adoption of digital technology, Riskbook is certainly poised to take its place in the sector's new garde.
With approximately only 20% of brokers in the US, the UK and Canada offering any kind of online or mobile portal, the company's tech-assured and industry-recognised platform is a prime example of the revolution taking place.