Planck raises $16mn for insurance data analytics platform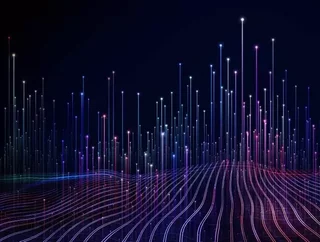 Insurtech startup Planck has reportedly raised over USD$16mn in a Series B funding round led by Team8 Capital...
Insurtech startup has reportedly raised over USD$16mn in a Series B funding round led by .
According to an by Tech Crunch, current investors such as will be joined by newcomers Hannover Digital Investments and .
Founded in 2016 and currently run by 60 employees based in New York, USA and Tel-Aviv, Israel, Planck's mission is to empower insurance companies via fast streams of highly accurate data.
Utilising an artificial intelligence (AI) data platform, the company claims that it can generate relevant underwriting insights within seconds and with a 90% degree of accuracy and coverage.
Anticipating the future
Planck believes that an influx of insurance-related enquiries will spike following the wake of the COVID-19 pandemic. As such, it is priming its technology to help alleviate the difficult logistical issues that such a deluge could result in. 
The company's platform receives information on an organisation's name and address and then proceeds to scan thousands of available secondary resources, including review websites, social media content, public records, government databases and more.
Specially developed algorithms then build a 'picture' of that organisation, filtering out inaccuracies and verifying potentially misleading information.
In the last phase on the process, which Planck calls 'creating the truth', applied deep learning crunches the data to locate the most trustworthy and accountable sources.
Although it hasn't released specific details on who uses its services, Elad Tsur, CEO of Planck, has stated that the company's clients include "dozens of commercial insurance companies in the US and among them are more than half of the top-30 insurers."
Taking data analytics forward
Planck's services are noteworthy for the breadth of information used for its insurance-based data analytics. Tsur added that this enabled a diverse spread of results to be provided to the client:
"Take a healthcare business as an example. Planck will return simple insights such as having an ER operation, as well as more complex insights such as the type of NIV equipment, opioids and type of surgeries performed in the business."
Furthermore, the company is intending to expand into Germany from 2021 as part of a global growth strategy. 
Asked for the reason why future growth would start there, Tsur said that Germany "is one of the largest commercial insurance markets in the world, and has a very open and innovative state of mind. 
"We also wish to demonstrate our strength and capabilities in non-English speaking countries, as our AI platform was built to be language-agnostic, and prepare for further global expansion."