Opinion: Insurtech and big data are transforming incumbents
By David Goaté, co-founder and CTO of Marshmallow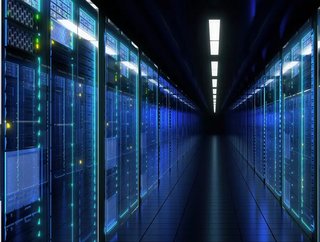 David Goaté, co-founder and CTO of Marshmallow, outlines the key ways in which insurtechs are using big data to encourage change
It's no secret that the insurance industry is one that has been outdated for many years, weighed down by antiquated systems, a lack of transparency, and processes that are unable to adapt to consumer demands. 
But with the rise of insurtechs, established incumbent insurers constrained by their legacy thinking are being forced to rethink their strategies. Why? Because insurtechs have at their very core data – data which can be harnessed more easily, interrogated in greater detail, and used more effectively than ever before.
Tech-led insurance disruptors have been able to give themselves a competitive edge within the industry by using this cutting-edge data and investing in the right analytics to price risk more effectively and offer customers the fairest quotes.
Serving underserved customer segments
Insurtechs are driven by data – but this has historically not been the case for all insurance providers. We established Marshmallow by initially providing car insurance cover for UK-based ex-pats, a group who we recognised, through our network, had historically been quoted prices that were 51% higher than the market average.
This was because some UK insurers only take into account a driver's UK record when pricing their risk which would heavily inflate their quotes. And that's just one example: we've found certain nationalities, age groups and even professions are stereotyped in a similar way. Ultimately, it's insurtech's willingness to go further when it comes to analysing all the data possible which has made them so disruptive.
Providing the best possible customer experience
While data is undoubtedly fundamental in allowing insurtechs to offer the most competitive prices, it also plays a huge role in overall customer satisfaction and retention. Automation facilitated by data and AI speed up claims, eases the on-boarding process, improves overall accuracy, and streamlines general customer servicing. When things go wrong, having access to the right analytics also allows for improvements to be implemented swiftly and effectively. Providing the best quote is all well and good, but keeping customers happy is vital to any insurance business's success. And this has never been more important to the sector than today, with customers becoming savvier and shopping their options with ever-increasing scrutiny.
Having your policy in your pocket
Whether customers need to update their policy, report a claim or seek help after an accident, having instant access to their policy via an app is a key benefit offered by insurtechs. Not only does this enable insurance providers to communicate with their customers and solve issues more quickly, but it also improves accessibility. We're now seeing incumbents adopting the same approach – which is a definite step in the right direction.
Time equals money 
The days of manual underwriting and weeks-long claims processes are now, thankfully, a thing of the past. When implemented effectively, data and AI accelerate the underwriting process to be near-instant. The result? Less man-powered processing, fewer staff, and smoother operations. This in turn significantly cuts costs for insurers, which can then be passed on to the consumer and is one of the key reasons insurtechs have been able to increase their market share in recent years.   
What's certain is that the industry is ripe for change. The success of insurtechs proves that there is a need for transformation across the whole sector, driven by increased use of data to provide fairer prices, better systems, and improved outcomes for all. With data proving to be the most powerful commodity for the future of the sector, it's a case of when not if, incumbent providers show a willingness to fully harness it.

About the author: David Goaté graduated from the University of East Anglia and is a co-founder and the CTO of Marshmallow. The UK-based insurtech unicorn builds products for customers that are affordable, instant, and inclusive.