Nigel Walsh becomes Google's new MD of insurance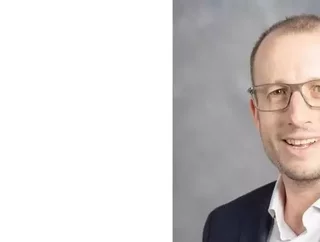 Former Deloitte Partner Nigel Walsh has been hired by Google to act as the Managing Director (MD) for its insurance department...
, who was also previously the VP of UK Insurance at , is a staunch advocate of insurtech and has even co-authored a on the subject (The InsurTECH Book).
"There has never been a better time to enable an industry drive change, making Google the number one destination for insurance transformation over the next decade," he stated in a LinkedIn post. "In an industry where we manufacture nothing but data, no point being anywhere but the undisputed industry leader."
Google Cloud partners with Munich Re and Allianz
Google's developments in the insurance space were made visible prior to Walsh's appointment; a new partnership between Google Cloud, Munich Re and was in the first week of March.
Centring specifically on cyber insurance, the collaboration is designed to combine Munich Re's and Allianz's market knowledge with Google's expertise in security, theoretically producing a brand new and exclusive solution for Google Cloud's customers.
In addition, this new solution (Cloud Protection +) would enable a more data-driven approach and greater efficiencies in the underwriting process. Stefan Golling. Member of the Board of Management, Munich Re, said:
"By combining the expertise of three industry leaders we address the specific risk management needs of organisations that are moving their business to the cloud. Embedded in an efficient underwriting process, our solution Cloud Protection + provides a holistic response to cyber risk. 
"Above and beyond the immediate benefit for Google Cloud customers, the cooperation will contribute to the further enhancement of Munich Re's cyber risk modelling."
The importance of digital partnerships
As , incumbent insurers forging partnerships with leading tech firms can result in much-needed innovation.
The 'war on talent' discussed in our article rages on. Insurance needs to keep attracting the best tech talent it can in order to capitalise on the sector's digital transformation, or else it risks being made redundant by evolving partner .
Munich Re and Allianz's work with Google is a prime example of this thinking in action. With Walsh, a bona fide insurtech expert, now taking a leadership position at one of the world's biggest tech companies, the sector could be about to witness even greater change.