New insurtech Ki Insurance secures $500m investment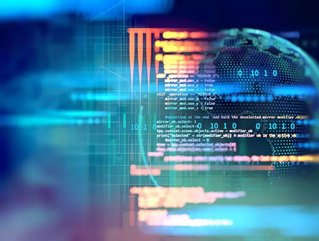 Ki Insurance, a new insurtech set to launch in 2021, has reportedly secured funds of US$500m from Tactical Opportunities, part of Blackstone...
, a new insurtech set to launch in 2021, has funds of US$500m from , part of Blackstone.
The company bills itself as "the first fully digital and algorithmically-driven syndicate", featuring a broker-centric interface, optimal human/artificial intelligence configurations, trusted capacity (powered by Google) and a data-centric approach.
"Ki's first-of-its-kind digital model will deliver a unique advantage to its' business partners, which we believe will enable it to build to significant scale, while its algorithmically-driven approach represents an important evolution in the portfolio management of specialty risks," said Qasim Abbas, Senior Managing Director at Blackstone.
"The Ki team have created a unique opportunity in Lloyd's to revolutionise the market and we are excited to be a part of this."
Revolutionising insurance
Ki's mission is part of an ambitious but in insurance to transform the basic tenets and operating style of the industry.
Exact details regarding the company itself have been sparse since plans for its launch were announced in . However, following the COVID-19 pandemic, it appears intent on equipping insurance with the ability to meet the challenges of future disruption with greater speed and control. 
A venture developed by in collaboration with Google Cloud, Ki's aim will be to streamline insurer workflows and create greater efficiency, competitiveness and overall responsiveness.
Matthew Wilson, CEO of Brit, called Ki "a significant milestone for our market" that drew on "Brit's heritage of underwriting outperformance and Google Cloud's technology expertise." 
In light of in the UK fintech sector, which is in the process of 'reinventing' itself to remain competitive in the post-Brexit market, equivalent progressions within insurtech, such as Ki, could indicate a broader revolution in London's market.
As COVID-19 continues to illustrate the necessity and rising consumer preference for customisable digital solutions, tech-based entities like Ki could be highly important in shaping the industry in 2021 and beyond.