Keeping up with three key trends in 2021
By Parry Malm, CEO and Co-Founder, Phrasee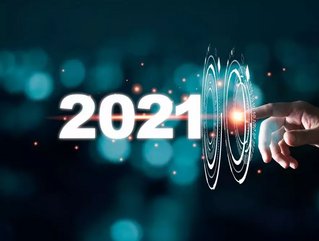 Parry Malm takes a look at how companies can continue to drive customer engagement and revenue in 2021...
FinServ marketers have it easy right now, don't they? All they have to do is drive customer engagement and increased revenue while riding a rollercoaster market.
Piece of cake. 
Well, maybe not. To further complicate matters, there are some trends in the financial world that marketers need to stay ahead of if they're going to have the most impact. As finance marketers look ahead to 2021, here's what they should keep in mind:
Trend #1: COVID-19 has made everything digital
The shift from in-person banking to virtual got a rocket boost from COVID-19. With customers trying to stay safe, the more they can do from their phone, the better. Since that's your sole way of communicating with customers, what you say digitally has become more important than ever. 
While that might add to your stress level if you're a finance marketer, think of it as an opportunity. You can't optimise what your bank teller says to customers, but you can optimise digital communication, and now's the time. AI (artificial intelligence) can help you craft messaging that's true to your brand voice, consistent across channels, and better at driving ROI. 
Trend #2: Marketing budgets have been slashed
Across pretty much every industry, marketing spend has decreased this year. That may sound like a natural consequence of a challenging time, something to be temporarily endured, but those budget cuts have long-lasting effects.
History shows us that when marketing departments cut budgets during hard times, they take longer to recover. But for businesses whose budgets stay intact, they're able to more easily rebound after a crisis and tend to pass up the competition over the next few years. 
It may sound crazy and counterintuitive, but now's the time to invest in your marketing tech stack to gain efficiencies, optimise content, and drive measurable ROI gains. In a few years and even in the short-term, you'll be glad you did.
Trend #3: Consumers need more content
So many people lost their jobs this year. Many dealt with pay cuts or reduced hours. Some benefitted from a stock market that seems to keep going up despite all the hardship going on. But very few people have a financial picture that remains unchanged. 
With these new circumstances, consumers need good content to help them decide how to spend, save, and invest now. And there are more channels than ever to fill with that content – blogs, newsletters, social media, the list goes on. How's a finance marketer supposed to keep up, especially with those slashed budgets we mentioned earlier?
Again, AI is here to help. By outsourcing some of your short-form copy to a machine, you can have more time to craft the meatier stuff that your customers are craving right now. 
The job ahead is a tough one, but by doubling down on your MarTech investments – specifically AI – you can weather the storm and come out ahead of the competition on the other side.
Parry Malm is the CEO and co-founder of, which empowers brands with the most advanced AI-Powered Copywriting technology. He has been working with brands to optimize marketing results for almost 20 years. Parry is an expert on digital marketing and combines this expertise with a track record in computer science, statistics, and commercializing artificial intelligence.