Insurtech Overalls secures US$4.6mn in funding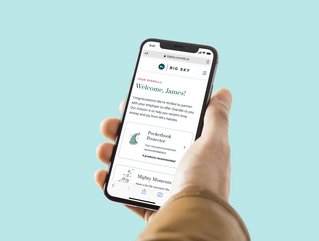 Overalls, a digital insurance platform, has raised new funding to help with to accelerate its growth and product development
Overalls, a tech-enabled benefits company, has announced that it has closed US$4.6mn in new funding.
Known for creating a personalised insurance model and partnering with employers across the country to deliver well-rounded benefits for the modern workforce, Overalls will use this new funding to accelerate its market expansion and insurance offerings.
RPM Ventures led the round, with other participants including Frontier Ventures, angel investor and former NFL player Jerod Mayo, and various other existing investors.
"Overalls is bringing much needed innovation to the area of supplemental benefits by making insurance engaging, relatable and personal," said Adam Boyden, Managing Director, RPM Ventures. "Overalls will fundamentally reshape how consumers think about insurance and employers think about benefits. The team's ambitious vision aligns perfectly with RPM's approach to investing in companies that profoundly improve financial services."
Making insurance accessible
Founded in 2021 by fintech veterans Jon Cooper and Emily Johnson at Redesign Health, Overalls' insurtech platform integrates with existing benefits programmes and enables companies to help their people save time, money and stress, while also improving adoption of voluntary benefits. It aims to improve people's overall financial resilience and make insurance more relatable and accessible to everyone.
The pandemic has reinforced the importance of financial, mental and personal well-being, with employees placing increased value on receiving those types of support mechanisms from their employers. A recent study by PwC found that 63% of employees felt their financial stress had increased since the beginning of the pandemic and that 45% of those under financial stress had been distracted at work and an incredible 72% would be attracted to another employer who cared more about their financial well-being.
Helping customers deal with insurance issues
Since Overalls' launch last year, they've secured partnerships with leading companies and infrastructure solutions including AllState Identity Protection, Matic, Boost and Ladder. The company has signed over twenty-five employers to pilot their new offering.
"A majority of people dread dealing with insurance issues and don't think about insurance until it's too late. We want to demystify insurance and focus attention on what matters most to people–saving time, celebrating important milestones and planning for the future. We're excited by the incredible employer feedback and early adoption we're seeing in the market, and today's investment will allow us to further expand our suite of insurance offerings," said Jon Cooper, CEO, Overalls.
Overalls helps employers bring more competitive and innovative benefits to their teams– save time and frustration, celebrate life milestones and help protect the people and things they care about most. Overalls also joined the newest cohort of emerging tech solutions at EHIR Academy, Employer Health Innovation Roundtable, a coalition of nearly 100 of the largest and most progressive Employers.