Insurance must make technology engaging for customers
By Mike Brockman, CEO, ThingCo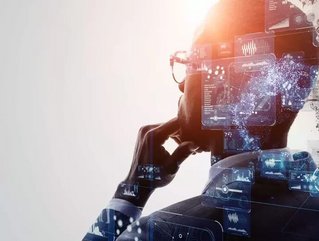 Mike Brockman, CEO of ThingCo, outlines how attitudes to technology need to change in insurance if it is to remain relevant in customers' lives...
Mike Brockman, CEO of ThingCo, outlines how attitudes to technology need to change in insurance if it is to remain relevant in customers' lives.
Although technology has changed massively over the last 10 years and the quality of telematics devices has developed. Telematics technology has not been leveraged nearly as far as it could be.  
At Insure The Box, we pioneered crash notification services: we saw how telematics can transform the claims process for the customer and the insurance provider. I wanted to take that further at ThingCo, utilising Voice and AI to develop next-generation telematics services. 
Fundamentally, telematics needs to deliver in lower claims loss ratios. To achieve this, customers need to be incentivised to drive safely and, equally importantly, telematics data needs to drive the FNOL (first notification of loss) process. Using data from the collision through to claim resolution can cut fraud, speed up claims handling and deliver a better customer journey. That way, the market derives the best value from the device.  
The challenge for insurance providers has always been the cost of getting data from the car to deliver behaviour based insurance, as well as getting customers interested in the proposition. However, I firmly believe that if the device looks good, does what it says on the tin (collision detection, voice support, smartFNOL) to make driving safer and claims less difficult, the insurer should offer more and bring costs down. 
Leading the change in insurance
Motor insurance is changing fast and insurtech businesses like ThingCo are leading that march. Consider the incredible power and fast pace of technology and its influence on risk, pricing, data availability and customer engagement; with tools such as AI, voice, machine learning and the Ccoud all in an IoT world, how could insurance not change?  
For the industry to meet the demands of consumer expectation in a digital world, they need to up their game or run the risk of being left behind and becoming irrelevant. 
AI, voice, machine learning and the cloud are creating a great opportunity for the insurance industry to make a real positive connection with their customers, and make the world a better place in an increasingly complex environment. This can be achieved in many ways: saving lives on our roads by using connected car technology, improving healthcare by positive use of AI in early diagnosis, and real-time control of connected in-home risk giving us all peace of mind and help when it's most needed. 
The effect of COVID-19
The pandemic has revealed a weakness in conventional motor policy design. This has led to increasing interest in 'pay as you drive' policies. The popularity of ThingCo's next-generation telematics device among insurers and brokers demonstrates the growing appetite within the market to utilise the latest technology.  
Technology has moved on leaps and bounds since telematics insurance was first introduced in the UK. The key is to make it simple, transparent and engaging.  
Machine learning, AI, video, intelligent voice, and even solar power offer greater efficiencies and a better customer experience based on real-time driving data.
This article was contributed by Mike Brockman, CEO, ThingCo