How Tractable uses AI to help insurers with claims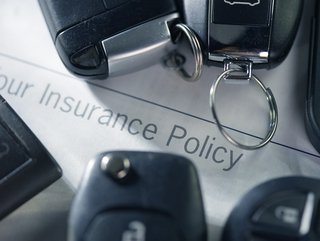 We take a look at how Tractable uses visual AI to help speed up the claims process, by helping access, repair and protect cars
Founded in 2014, Tractable, a UK tech unicorn, develops visual AI to help in the repair of cars and homes by using photos to assess damage enabling the accurate calculation of repair costs.
When a car accident occurs, policyholders (or their repair shop) can send photos and videos of the damage to the insurer. Tractable's AI-powered software solution analyses them in real time and creates an assessment of the damage, including needed repair measures and their costs.
Using AI to deliver more accurate results
Recently Aviva, one of the largest insurers in the UK, has signed an agreement with Tractable to improve the accuracy and efficiency of UK motor claims by using artificial intelligence (AI).
By implementing Tractable's AI to assist and guide engineers, Aviva says it will be able to quickly and accurately complete remote assessment of repair estimates and increase consistency of diagnosis, reducing the potential for errors which can add time to motor claims.
Aviva will roll out the technology across its entire UK repair network including Solus (Aviva's exclusive chain of body work establishments), which handles tens of thousands of motor claims every year.
Simon Smith, Managing Director, Solus, said: "Implementing Tractable's AI into our motor claims will deliver multiple benefits. It will improve the accuracy of repair diagnostics across Aviva's UK repair network, making the way in which we assess vehicle damage more efficient. This means we can get to work on fixing the vehicle and getting customers back on the road.
"It also helps us work towards our sustainability ambition of being a net zero company by 2040. Remotely identifying which parts can be repaired rather than replaced has a number of environmental benefits: we avoid the unnecessary journeys by an assessor to look at a claim in person; we prevent safe, working parts from going to landfill; and we reduce the volume of green or new parts that would need to be ordered and shipped in the first place."
Expanding the company's network
Tractable has also established a German subsidiary, Tractable GmbH, to expand its business.
According to Tractable, its technology assists with the evaluation and settlement of insurance claims amounting to more than 1.8 billion euros annually worldwide. In the motor insurance sector, Tractable's customers include the French market leader Covéa, as well as the No. 1 and No. 2 in Poland PZU and Warta (part of the Talanx Group).
"Germany is the third-largest insurance market in the world in the area of non-life insurance, and an economic heavyweight within the EU, thanks to which Tractable has been able to grow so quickly. We therefore decided to create a solid foundation for our growth in this very important market for us by establishing our German subsidiary and building a German team," said Alex Dalyac, CEO, Tractable.