How is Shift Technology tackling insurance fraud with AI?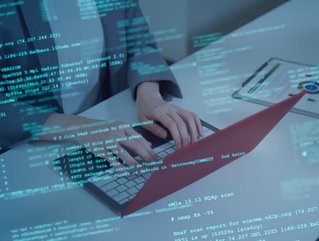 As adoption of AI continues we look at Shift Technology, a provider of AI-driven decision automation and optimisation technology for the insurance industry
French insurtech startup Shift Technology (Shift) was founded in 2014 on the belief that Artificial Intelligence (AI) has the potential to unlock the future of insurance, solving fraud detection and claims automation challenges while empowering insurers to deliver 'amazing' customer experiences.
The team is comprised of hundreds of insurance-focused Data Scientists, Customer Success Advisors and Project Managers, which has enabled the company to create a global presence and expand into offices in Paris, Boston, Tokyo, London, Madrid, Zurich, Singapore, Toronto, Sao Paulo and Hong Kong.
Addressing several critical processes across the insurance policy lifecycle, Shift helps insurers achieve faster, more accurate claims and policy resolutions. The company offers a suite of services for health, P&C, life, worker's compensation, and travel, each focusing on specific threats while also mitigating false negatives.
Creating better fraud protection with AI
At the end of last year LexisNexis Risk Solutions, a leading provider of data and analytics for the insurance industry, and Shift Technology entered a strategic alliance. As a result, insurance carriers can now seamlessly incorporate LexisNexis Claims Clarity data and analytics into Shift's insurance decisioning AI models, allowing carriers to better predict fraud and risk at the first notice of loss.
"As the insurance industry shifts from batch to transactional data delivered in near real-time, carriers want deeper insights into potential fraud and risks at the first notice of loss in order to lower claims expenses and shorten cycle times," said Tanner Sheehan, vice president and general manager of U.S. claims solutions, LexisNexis Risk Solutions. "Combining LexisNexis Risk Solutions data and analytics with Shift's AI creates a powerful resource for our shared customers to process claims effectively and efficiently in the digital economy and, most importantly, deliver exceptional customer experiences."
The adoption of AI in the insurance industry
The disruption from COVID-19 changed the timelines for the adoption of AI by significantly accelerating digitisation for insurers.
AI and its related technologies will have a huge impact on all aspects of the insurance industry, from distribution to underwriting and pricing to claims. Advanced technologies and data are already affecting distribution and underwriting, with policies being priced, purchased, and bound in near real time.
According to the International Data Corporation, spending on cognitive and AI systems will reach US$77.6bn in 2022 with a significant amount of that investment directed to conversational AI applications such as chatbots and deep learning and machine learning applications. These investments are expected to save auto, property, life and health insurers almost US$1.3bn while also reducing the time to settle claims and improving customer loyalty.