How IoT is impacting the insurance landscape
By David Sexton, VP & Head of Insurance Practice, UK and Ireland, Cognizant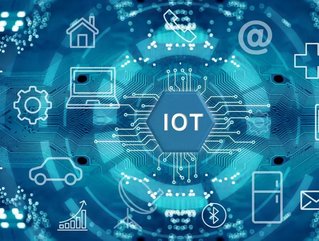 An exploration of the impact of IoT on insurance and how data can help to better assess business risk...
The Internet of Things (IoT) has been disrupting all of our lives for some time now, whether we know it or not.
Beyond use cases for the smart home, IoT is having a much wider impact on certain areas of our daily lives, and next on the list is insurance. In particular, the technology is expected to transform how insurers assess business risk in the future. 
Positively, the flow of data from IoT devices gives insurers the opportunity to understand what is happening to insured assets in real-time. This gives insurers the opportunity to price and charge based on when and how an asset is being used and allows insurers to notify of any risks to the policyholder and take preventive actions to avoid damage and interruption. Finally, in the case of parametric insurance, IoT data enables insurers to pay out claims automatically based on the data received from those devices.
However, many companies are only just starting their data journeys, which means we are still seeing a few growing pains. For example, many companies are still struggling to get access to the right data in the first place. What's more, the volume of data available is far too large for insurers to process in its raw state. 
Insurers do not want to be in the business of building and maintaining IoT networks especially when third parties already have consent from policyholders to collect and process data for their services. For example, elevator manufacturers collect real-time data about the use of their installed equipment to help provide better maintenance, but this could also help to build usage patterns for insurers. 
What IoT data gives actuaries and underwriters is an understanding of how an individual policyholder and asset is performing against the norm. This in turn gives insurers the opportunity to nudge policyholders into taking fewer risks or to be priced accordingly. The former may result in reduced risk profiles, while the latter ensures they are adequately covered. For example, using telematics devices to monitor young drivers can help insurers determine a driver's premium accordingly. 
Looking to the long term, we may see a shift in commercial insurance towards a greater appetite for self-insurance, with re-insurance type contracts, as businesses use IoT to manage their own risks better. When it comes to shared IoT data across the supply chain, organisations may also be able to better mitigate business interruption. For personal insurance, as long as policyholders are willing to share their data, insurance could be built into their IoT devices such as home security or smartwatches. 
Another consideration is the multi-layered aspect of IoT and its suppliers, which may cause issues. In areas such as self-driving vehicles, the question would not sit so much with IoT, but where the responsibility and risk lie. For example, in the event of an accident where a driver is not aware of the road conditions, does the fault lie with the car, sensor or software manufacturer? Each of these will no doubt have its own IoT systems to monitor each aspect of the vehicle.
IoT will undoubtedly have a transformative impact on the insurance industry and how it operates. Ultimately though, there is still a big learning curve to overcome and obstacles to navigate. 
This article was contributed by David Sexton, VP & Head of Insurance Practice, UK and Ireland, Cognizant