HCL Technologies and R3 launch blockchain insurance platform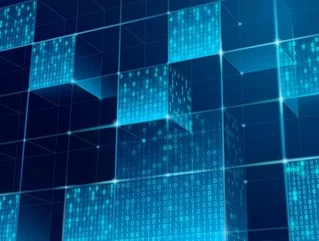 Leading Indian tech services and consulting company HCL Technologies has partnered with R3 on BUILDINGBLOCK, a new blockchain-based insurance platform...
Leading Indian tech services and consulting company with on , a new blockchain-based insurance platform.
New York-based R3, one of the largest enterprise blockchain companies in the world with a client ecosystem of over 300 firms, helped HCL design the new service, which will enable the Indian insurance companies to streamline and bolster policy creation with real-time data streaming, cryptographic security and immutable record keeping.
Created by combining HCL's platform with R3's , BUILDINGBLOCK is a solution optimised specifically for usage in the insurance industry, whether the provider is large or small.
Insurtech grows in APAC
Last week, InsurTech Digital explored . It became apparent from that exploration that, although insurtech gained an early lead in Europe and the Americas, Asia-Pacific (APAC) is catching up.
A recent surge in interest within the region, which was noticed by in early April 2020, can almost certainly be linked to the COVID-19 pandemic as operational difficulties and shifting customer spending habits are redefined in the new normal:
"While the consequences unfold, insurers should start to prepare for the future, by accelerating the digitisation of their operations and planning for business opportunities ahead," said Angat Sandhu, Partner and Head of APR Insurance, and Prasanna Patil, Principal - Insurance at Oliver Wyman.
In their article, the two postulated that APAC insurance would change in three waves:
Businesses will struggle and some will decline as customer spending power decreases owing to job loss, illness, etc.
Next, insurance claims will rise as COVID-related eventualities strain credit lines.
Finally, a renewed interest in insurance products will take place.
However, regarding this latter point, it is unlikely that interest will return to the same types of product as before. Digital innovations, such as HCL and R3's collaboration, are likely to shape a revitalised industry, an opinion shared by Harshveer Singh, Partner at :
"It's a much younger region, and the adoption of e-commerce and digital has been incredible. Openness to tech brands, supported by very friendly, benign regulators who are creating sandboxes for experimentation to happen."
As APAC insurtech continues to incorporate blockchain, cloud, AI (artificial intelligence) and other technologies, the region's customers could expect to see the customizability, affordability and convenience already being experienced by the industry's US and UK counterparts