CRIF joins Shift Technology to fight insurance fraud with AI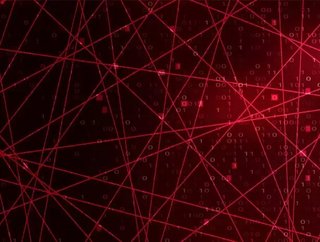 Two tech experts for the insurance sector - Shift Technology and CRIF - have partnered to accelerate AI-driven fraud prevention solutions...
represents the only company to cater exclusively for global insurance with AI-native automation and decisioning tools. Meanwhile, is a UK firm with over 20 years of experience working with the largest companies in the market in over 50 countries. It is also included on the FinTech 100.
The collaboration will make CRIF's counter-fraud service 'Sherlock' available via Shift's Fraud Detection and Prevention solution. Sherlock aggregates millions of records in real-time, enabling it to build complex customer profiles, highlight risk and maximise the allocation of time and resources accordingly.
Cyber threats become primary industry antagonists
Although cybersecurity has always been a concern for financial service providers, the COVID-19 pandemic has put the need for more robust defences in . As more processes are necessarily digitalised and company IT infrastructure becomes less siloed, the surface area for attack increases sharply.
CRIF's Sherlock has already found favour with 100 UK-based insurers so far, and Sara Costantini, Managing Director, CRIF Decision Solutions, .
"CRIF has always been about making the best data available, at the right time, to drive desired outcomes. Fighting and mitigating insurance fraud is still an industry priority. Opportunistic and organised fraud evolve, and this trend is likely to continue and potentially grow due to financial stress and increased living costs. 
"It is important that claims are not only validated quickly, but also properly to ensure that the premium pool is not depleted by fraudulent activities"We believe we can give fraud investigation a whole new kind of power given the huge industry costs involved and the high concern for insurance companies," she said.
Jeremy Jawish, CEO and Co–Founder of Shift Technology, added that the partnership would go a long way to help reassure carriers as they attempt to wrestle back control during a tumultuous period:
"Shift's fraud detection solutions help insurance companies not only identify the multiple types of fraud committed by both individuals and networks but also provides detailed rationale and contextual guidance pertaining to why a fraud alert was generated and how to best investigate it. 
By working with CRIF, we can further improve our models and scenarios to more effectively support our clients in optimising fraud investigation and grow their profitability."