Carrot forms partnership with Korean Expressway Corporation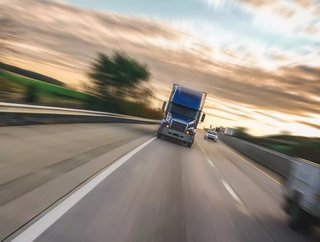 The insurtech Carrot has joined forces with the Korean Expressway Corporation to create a safe driving programme for South Korea's freeways
The South Korean insurtech Carrot, has formed a strategic partnership with the Korean Expressway Corporation, to promote a safe driving culture and to reduce the country's accident rate.
The full-stack digital insurer, which launched in 2019, has proven popular with drivers as a result of its UBI (usage-based insurance) offerings and on-demand services. 
In the two years since its launch, it has also attracted a customer base of 250,000, and also plans to roll out global services in the near future. 
The new memorandum of understanding (MoU) has been formed with Korean Expressway Corporation (KEC)  to "co-develop a safe drive coaching platform for the drivers," motivated by a desire to decrease the number of road traffic accidents in the APAC country. 
Government support for Carrot partnership
KEC is a corporation owned by the South Korean government, and is mandated with monitoring and implementing systems that manage the country's freeway system.
 Their remit includes safety measure controls, and Carrot will be providing them with driver data analytics, data translation, and machine learning (ML) technology to enhance KEC's quantitative management of South Korea's road traffic management. 
Data suggest that in line with other developed countries, commercial vehicles account for over 50% of the entire auto accident scene. Fleets will be prioritised in the new programme.
Accident management via telematics
Speaking about the new partnership, Paul Jung, CEO of Carrot, explained, "The recent government-corporate agreement speaks of a shared vision by both parties, which is setting the foundation to widely promote disciplinary programs for the citizens of South Korea to be safer on the road."
Jung said he hoped the move would also "reduce the socio-economic burden and accident rate of the country."
According to reports, the MoU provides the framework for the allies to initiate collaboration in developing a score-based driver guidance platform, called SMART Safe Drive Assist.
The technology connects each vehicle with Carrot's telematics device and the driver will be notified with driving score, coaching, guidance, and danger alert through their mobile app in real-time.  
The solution also incorporates a personalised safe-drive assistance with features such as asking the driver to take a break after non-stop long-distance driving or incentivizing those good drivers with compensations are some of the values the platform will offer.
Initially, an estimated 300 truck drivers will be supplied with Carrot's telematics plug device to install in the vehicle. Their driving data will be analysed according to Carrot's big data translation and machine learning algorithm.  
Usage-based insurance is gaining ground in the auto insurance industry. Data suggests the segment saw significant traction globally in recent years and the market is estimated to reach $145bn by 2027.