bolttech secures its latest expansion through Three Ireland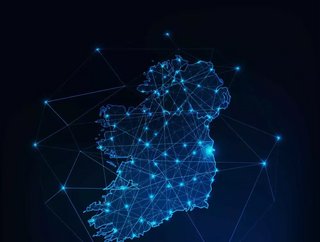 Fast-growing insurtech bolttech has stated that its 14th market will be unlocked through a collaboration with telco Three Ireland...
Fast-growing insurtech bolttech has that its 14th market will be unlocked through a collaboration with telco .
Headquartered in Singapore, bolttech secured its 13th expansion less than in South Korea. Ireland, which is the company's second European market (following Austria), presents a similar opportunity whereby Three's SIM-only customers gain access to its innovative device switch programme '3PhoneSwap'.
A non-insurance-based scheme, 3PhoneSwap allows customers to switch their smartphone device for any reason twice a year, including changing the device model and/or colour. The two companies will also be joined by , whose CEO, Joe Parker, commended the unique proposition:
"This is a market first and brings flexibility and peace of mind to Three Ireland customers giving them the possibility to conveniently and quickly switch out their device for any reason. 
"We are proud to achieve this new key milestone in our successful global collaboration with bolttech aiming to deliver a full suite of innovative digital insurance and device protection products for our customers' benefit." 
Ireland: an exciting and innovative market
"The appetite for device protection continues to grow around the world, reflecting customers' growing need to protect their digital lifestyles from disruption," commented Rob Schimek, Group CEO at bolttech.
"Ireland is an exciting and innovative market for our business, and I'm pleased that our partnership with Three Ireland will allow us to bring customers new ways to protect the technology at the centre of their lives."
David Ward, Head of New Products and Propositions at Three Ireland, added, "Keeping our customers connected is our priority at Three. We know how crucial mobile devices are and we're pleased to partner with bolttech to introduce Ireland's first mobile phone switch service to our customers. 
"This convenient service is exclusively available to our SIM only customers both in-store and online; customers can sign-up conveniently from the comfort of their homes and get their swapped devices delivered to their location in just a few clicks."