Board of Innovation: five trends shaping InsurTech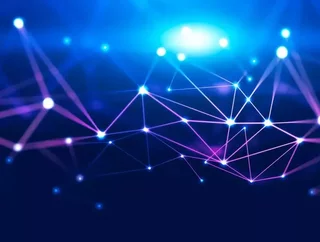 Business strategy firm Board of Innovation (BoI) has listed its top five technology and cultural trends shaping the InsurTech landscape...
Business strategy firm (BoI) has listed its shaping the InsurTech landscape.
The company states that, although technological advance is near-constant, transformation within the insurance space remains disproportionately slow. 
This, it opines, is potentially due to a lack of talent retention within the industry; a disconcerting state of affairs for a "multi-trillion dollar, high-growth industry."
However, with InsurTech investment in the US increasing significantly (a 60% rise in the last three years - $1.46bn to $2.44bn) and tripling in Asia ($140mn to $506mn), BoI sees no reason why this pattern should not continue to modernise the sector.
Human intellectual capital
"It's one thing to be aware of the innovations shaping the future of your industry, but implementing them is quite another, and without talented, skilled staff, you have little hope," said the article.
BoI cites an insurance industry legacy weighed down by perceptions of 'dullness' as being particularly responsible, which is just as detrimental to attracting top-tier talent as out-of-date tech. 
To remedy this the industry must offer added-value in its employment opportunities, such as presenting opportunities to upskill, innovate and progress.
Personalisation and data
InsurTech's main advantage over traditional insurers is its utilisation of cloud, IoT (internet of things) devices and data analytics software. Using these tools companies are able to collect data to make their products and services more representative, relevant and affordable.
"This shift indicates insurers are now viewing consumers as individuals, rather than customer segments," continues BoI.
"Such personalisation and clever data-usage benefit both customers and insurers. Along with improving user satisfaction, tailored products enable companies to enjoy more accurate risk assessment and stable margins."
Digitisation
Consumer preferences are noticeably shifting towards a digital-style experience, not just in insurance but across many aspects of life and recreation (such as e-commerce platforms like ).
"What's more, internal processes across the industry are unnecessarily complicated and many companies are duplicating their efforts, with TechCrunch suggesting that insurance brokers are becoming obsolete in this mobile-first world."
However, there is a middle ground: combining RPA (robotic process automation) with human agents can result in optimal service wherein repetitive tasks are handled by machines whilst people tackle more complex or value-added tasks.
AI (artificial intelligence)
Following on from the last point, AI has the potential to transform the process-driven aspects of practically every industry and insurance is no different. The cost-saving efficiencies and greater client outcomes unlocked by AI make it difficult to ignore and important to consider.
"Specialised functions such as fraud prevention, anti-money laundering, underwriting, and pricing are set to be overhauled using this transversal tech. 
"Meanwhile, the data collection opportunities AI provides will help companies achieve automation (robo-advisors are incoming) and enhanced personalisation."
Blockchain
A transformative but strangely under-developed technology for the financial services and insurance industries, blockchain's ability to enhance transparency, reduce admin costs and ease data verification make it ideally suited for application in InsurTech.
"According to , blockchain could particularly benefit reinsurers, reducing the steps involved in the process and leading to potential savings of $5bn to $10bn worldwide. 
"For example, reinsurers in healthcare could cut costs and save time using smart blockchain contracts to quickly verify consumer data and insurance history, reducing the back and forth that's commonly involved."
Leading InsurTech unicorns such as have already made great advances in the sector through well-executed combinations of AI, blockchain and analytics. Indeed, it will be by combining all five of these important trends that insurers reap the benefits of a truly modern industry.