Anti-fraud technology firm FRISS raises US$65mn in funding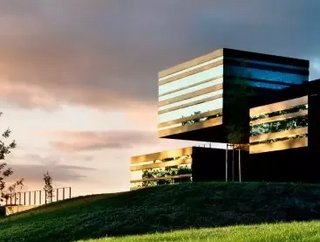 FRISS, an anti-fraud tech firm specialising in preventing insurance fraud, secures US$65mn in Series B funding to expand its business
FRISS, a technology firm specialising in anti-insurance fraud and provider of AI-focused insurance fraud prevention products, has today announced it has raised US$65mn in Series B funding to expand its business and develop new products. Led by private equity firm Accel-KKR, the round was endorsed by investor Aquiline and advised by FT partners.
The company, active in more than 40 countries worldwide, will aim to save insurers around US$2bn in capital obtained from fraudulent activity this year alone. "We've been around for 15 years and completed over 200 implementations," said Jeroen Morrenhof, FRISS CEO and co-founder.  
"FRISS is ready to scale exponentially through our Series B, taking our mission of accelerating safe digital transformation throughout the policy lifecycle to the next level," Morrenhof added.
How does FRISS' anti-fraud technology work? 
The technology used by FRISS to detect fraudulent activity integrates artificial intelligence (AI) to help insurers reduce losses and increase operational efficiency. The company said it offers real-time end-to-end P/C insurance fraud analytics products and services covering the complete lifecycle of the policy, including automated underwriting risk assessment to fraud detection during claims and comprehensive case management. 
Alerts are displayed via integrations with core systems such as Guidewire, Duck Creek, Sapiens, and Keylane. In addition, the system can pull additional information from various available data points to create a "holistic view of the risks attached to each policy request, renewal, or claim," the company said.
Insurance fraud and ghost broking 
Leading UK car insurance firm Aviva found more than 12,000 fraudulent claims were made in 2020, totalling more than £113mn. This amounts to 33 claims per day or one every hour. The company expects insurance fraud to increase due to the financial strain brought about by the coronavirus pandemic. It also found that more than 19,000 claims were under investigation for fraud whilst fraudulent policy applications and Ghost Broking grew by 34%. Ghost broking is a type of insurance fraud predominantly affecting the car insurance sector. It involves a fraudster or scammer targeting higher-risk individuals such as newly qualified drivers and elderly people, pretending to be either an insurer or someone who can purchase insurance on a driver's behalf.
They tend to advertise their services on social media, university campuses, pubs, and students forums, promising cheaper insurance. After claiming to have purchased insurance successfully, they then cancel the insurance and leave the victim with no cover. They may also forge insurance documents or falisfy a driver's details, invalidating the policy.