2021 saw a 31% increase in VR-related insurance claims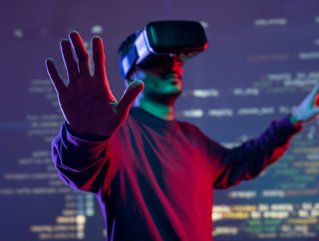 Insurer Aviva found a 31% jump in home contents claims involving virtual reality (VR) headsets last year, marking a 68% overall increase since 2016
Multinational insurer Aviva has revealed that home contents claims involving virtual reality (VR) rose by 31% last year.
According to Aviva for incidents involving VR headsets, the majority of which relate to accidental damage, the average value of the claims stood at approximately £650. The company also noted that home claims related to VR headsets have grown 68% since 2016.
"As new games and gadgets become popular, we often see this playing through in the claims made by our customers," said Aviva UK property claims director Kelly Whittington. "In the past we've seen similar trends involving consoles with handsets, fitness games, and even the likes of rogue fidget spinners.
Ensuring home insurance fits customers needs
Virtual reality (VR) is a simulated experience similar to or completely different from the real world. VR aims to create a sensory experience for the user including sight, touch, hearing, and sometimes even taste or smell.
The insurer highlighted that VR-related home claims include a controller being thrown into a television; a child smashing designer figurines off a mantle-piece; and customers toppling over and falling head-first into TVs.
"These devices can be a great source of fun, but we'd encourage people to be mindful of their surroundings and take a look at their home insurance to make sure it suits their needs. Accidental damage cover can be a great addition to home contents insurance, just in case accidents happen," added Whittington.
Growth of the VR industry
Launched in 2012, Oculus, a company that produces virtual reality headsets, was bought by tech giant Facebook for $2 billion in 2014. On Christmas Day 2021, the Oculus app hit the top of Apple's App Store charts for the first time.
The VR industry is growing at a fast pace, with the global VR market size to be more than US$12bn by 2024. Both the enterprise and consumer segments, including the increased development of the VR gaming industry, are expected to profit from the forecast growth.
Aviva is warning people to be more careful when playing VR and to be sure the area around them is clear. It is also suggesting to people that they should add accidental damage cover to their home insurance plans.