Regology introduces a new regulation system for 20 countries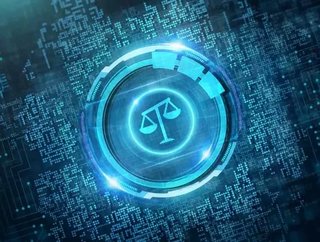 Palo Alto-based regtech Regology has announced the launch of its new regulation management system, available in 20 countries...
Palo Alto-based regtech has announced the launch of its new regulation management system, available in 20 countries.
Using artificial intelligence (AI), the company's system is able to scale millions of laws across the aforementioned 20 locations (including the US, Germany, France, Canada and others) and set billions of links between them.
Estimating that, despite technological advances, large US-based firms pay $10k per employee in regulatory costs, Regology's digitised and integrated platform provides a faster, cheaper and more reliable method for navigating a complex environment.
Available across seven languages and covering millions of legal requirements, Mukund Goenka, Co-Founder and CEO, states that the company is on a mission to revolutionise modern regtech.
"Our world-class team and network of experts in international law, algorithms and linguistics are pushing this mission forward every day. 
"One such example is year-long research in AI-based context-awareness in laws that we conducted in conjunction with experts from the University of Illinois Urbana Champaign. We opened this research to the public domain by presenting it at the esteemed KDD NLLP conference in August 2020."
Regtech: vital for insurance's future
Although the process of digitising insurance has many benefits, one consequence has been an increasingly complex regulatory environment that makes further developments difficult.
Regarded as a wholly necessary albeit innovation-stifling component of the industry, regulations continue to dictate insurance's future and meeting them successfully could be both transformational and profitable.  
In a , we explored Deloitte's thesis that regtech would soon prove itself to be pivotal in the growth of insurtech. 
The report ultimately concluded that insurance companies should adopt a 'watch, but don't wait' mentality; they must be cautious while also investing in technology and/or partnering with regtechs that can enable leaner and more agile operations.
"Regtech can no longer be labelled as a buzzword, as it is most certainly a reality now," said Deloitte.
"A consequence is the changing focus of the classic business model, which now needs to integrate regulatory risk management as a key enabling business practice together with product profitability and meeting customer needs."