P&C insurer Chubb combats racism within US justice system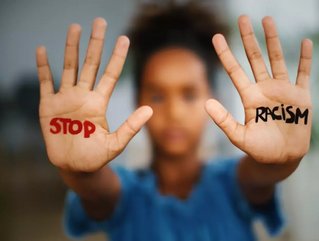 International P&C insurer Chubb has announced that it will be fighting against systemic racism in the US via its Rule of Law Fund
Established in 2008, the Chubb Rule of Law Fund is a staunch supporter of organisations and activities that fight against corruption and discrimination, and an advocate of social security, transparency, and justice. 15 law firms contribute to and support the Fund.
Over US$1.6m in grant money has previously been awarded to 62 projects, with four new grants (total $1.1m) now given to causes pursuing equity and racial justice in the US' system. These are:
"The Chubb Rule of Law Fund seeks to build and enhance legal systems marked by impartiality, fairness, equal access and enforceability. The Fund is a unique corporate initiative and we are proud of the important rule of law projects that we have supported across the globe," stated Joseph Wayland, Executive VP, Chubb Group General Counsel.
Insurance for good
Chubb's advocacy for the aforementioned causes demonstrates the impact that 2020's social unrest continues to have. Recognising that, as an insurer, there are ways for the company to leverage its influence to help address these issues, Wayland added:
"As Chubb strives to create a culture of anti-racism, we recognise that we, as a company and as individuals, cannot be bystanders. Our support for philanthropy and citizenship, including this new round of Chubb Rule of Law Fund projects, is one way we are advancing this goal."
This bears a resemblance to other strong ESG moves by leading insurers, such as Lloyd's. In December 2020, the London insurer proclaimed that it would be abandoning the provision of coverage to fossil fuel companies by 2030. Furthermore, insurance on coal, oil sands, and Arctic energy is to end even sooner in 2022.

Pressure is being placed on insurers by consumers to match their values, and those who do not realise the economic potential of this alignment are likely to languish. This is particularly important as millennials - of which 83% want brands to be socially responsible - become the dominant global market demographic.