COVID-19 causes confusion for insurers and policyholders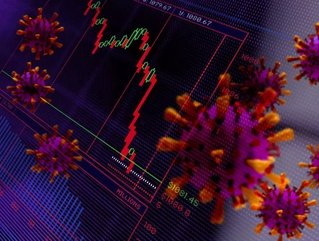 Following reports that a £1.2bn legal battle has been taken to the UK's High Court, it's clear that COVID-19 is causing significant confusion in in...
Following that a £1.2bn legal battle has been taken to the UK's High Court, it's clear that COVID-19 is causing significant confusion in insurance.
Some SMEs (small-medium enterprises), which have generally been in the tough economic conditions of the pandemic, have found their insurance company unwilling to accept liability where the policyholder believed it existed. This includes disease clauses, non-damage denial of access, public authority restrictions and more. 
This new development stems from a orchestrated by the Financial Conduct Authority (FCA) in September 2020. Selecting a representative sample of eight insurer wordings, the FCA convinced the Court in a highly complex judgement that approximately 370,000 affected policyholders could be liable for compensation.
Resolving uncertainty
The decision was celebrated by the FCA as a "significant step in resolving the uncertainty being faced by policyholders", with Christopher Woolard, Interim CEO, stating:
"Coronavirus is causing substantial loss and distress to businesses and many are under immense financial strain to stay afloat.
"'Insurers should reflect on the clarity provided here and, irrespective of any possible appeals, consider the steps they can take now to progress claims of the type that the judgment says should be paid. They should also communicate directly and quickly with policyholders who have made claims affected by the judgment to explain next steps."
However, with several insurers now lodging appeals against the ruling, it is clear that the matter is far from resolved.
A difficult recovery
The continued debate could be explained by recently published by Swiss Re, which anticipates that insurance's recovery will come following a period of significant hardship.
Despite this, the company also emphasised that refocusing key areas of investment and attempting more dynamic planning could lead to the industry's eventual resurgence. As Jerome Jean Haegeli, Swiss Re Group Chief Economist, said:
"For sustainable economic recovery, we need a policy reset. Public policy should focus on areas such as infrastructure, technology and climate. Building new sustainable infrastructure will have a significant impact on GDP growth.
"In addition to smarter spending, policymakers should make more use of public-private partnerships and establish the operational and regulatory frameworks to enable greater participation of private-sector finance, including insurers' assets, in the real economy."