AutoRek chosen for UK DIT's RegTech Roadshow in the US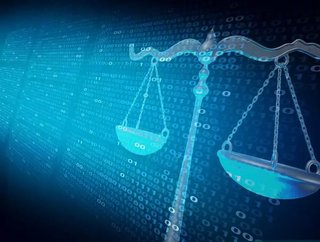 Scottish regtech AutoRek has been selected by the UK Government's Department of International Trade (DIT) for a US-bound business showcase...
was founded in 1994 and has positioned itself at the forefront of data management ever since. Focusing on delivering solutions for the insurance, banking and asset management sectors, the company offers a broad suite of that have found use at some of the world's largest organisations. 
DIT RegTech Roadshow
Held between 22 and 26 February in a series of virtual events, the DIT's 'Regtech Roadshow' was conceived as an opportunity for 10 UK-based companies in the sector to meet key stakeholders, potentially develop partnerships, and receive expert advice. 
Qualification to make the shortlist was described by AutoRek as "highly competitive". Each company had to meet the following criteria:
10 or more employees
Annual turnover of at least £1m
An 'enterprise-ready' solution
Existing client bases in both the UK and US
The UK was recently as being second only to the US in terms of fintech capital funding in 2020. This development from the government could be viewed as a mission to maintain that momentum into 2021 and beyond. Kunal Khatri, Director for DIT North America, said:
"The UK has been at the heart of the global financial services innovation for decades, and in 2021 we will continue to lead the global fintech and regtech revolution. We're excited to showcase the talent and expertise that UK companies have to offer. 
"This roadshow is a great opportunity to deepen our bilateral engagement on financial services with the US and encourage private sector collaboration to make the world a safer, easier, and more equitable place to do business."
Demonstrating regtech's potential
AutoRek made significant gains in its US business at the end of last year when it signed a partnership with Florida-based financial services company . 
CEO Gordon McHarg called AutoRek's opportunity in the DIT RegTech Roadshow an "exciting and valuable opportunity" for the company to prove its mettle at a prestigious event.
"We have proven success in the UK and are accustomed to working with global financial services firms and are looking forward to helping revolutionise the way US companies manage risk, compliance and regulatory change," he said.