Vericred raises $23m for health insurance and benefits tech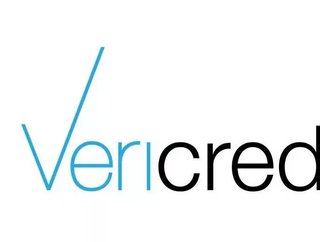 In a reportedly oversubscribed Series B funding round, health insurance-focused tech firm Vericred has managed to raise US$23m
Founded in 2014, Vericred was founded on the principle that big tech companies like Amazon, Netflix and Apple have changed the paradigm for entertainment and e-commerce. As such, why can't health insurance be similarly transformed?
Recognising that the infrastructure for creating a seamless "quote-to-card" experience was not already in place, Vericred endeavours to be a leader in digital distribution and fulfillment. Based in the US, it currently serves carriers, insurtechs, digital health developers, consultants, and researchers.
 
Connecting insurance carriers


 
Vericred's platform leverages APIs to connect health insurance carriers and transform the overall speed, reliability and efficiency of the digital quote experience.
From quoting to decision-making and enrollment, its solution enables innovation, accelerates deployment and reduces costs across the board.
The apparent value of Vericred has been testified by its oversubscribed Series B funding round, which was led by Aquiline Technology Growth and joined by others such as Echo Health Ventures and MassMutual Ventures. Michael Levin, Co-Founder and CEO, said in a recent article that investors' appreciation of "connectivity" had brought the interest:
"One of the reasons why there hasn't been a lot of innovation is because it's lacked a digital foundation, a digital structure on which to build. Connectivity transcends even just the data connectivity. It's about community, it's about connecting all these entities and the people there as well."
Max Chee, Head of Aquiline Technology Growth, confirmed that this was the principal value of Vericred's platform.
"Aquiline's investment in Vericred is rooted in our shared vision of a fully digitally connected employee benefits ecosystem, where plan quoting, enrollment, and renewal is a seamless experience, much like booking travel or applying for a new credit card online."
 
Tech improves health insurance


 
Streamlining health insurance for the modern consumer appears to be a rapidly developing insurtech market. Companies like Alignment Healthcare and Sidecar Health are reaching high market valuations and launching IPOs.
Potentially boosted by the global fixation on health resulting from the pandemic, as well as a rejuvenation of interest in the sector for the same reason, health-focused insurers are set to introduce a new consumer standard.
Image source: Vericred