UK Government reluctant to underwrite festival insurance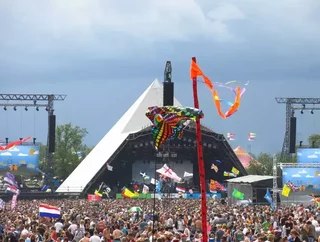 After suffering cancellation losses of US$8bn in 2020, UK festival planners could take another hit as the UK Government debates underwriting insurance...
Following the UK's phased , which would see all COVID-19 restrictions lifted by 21 June, that music festivals in Parklife, Leeds and Reading have all sold out in anticipation temporarily buoyed a financial revival.
However, the UK Government remains reluctant to underwrite the events' cancellation insurance policies. This has raised concern among insurance experts and promoters alike that without sufficient backing the sector could collapse.
Holding out for financial relief
Culture Minister Caroline Dinenage that the hesitation was an effort to avoid giving false hope and then "pulling the rug out from underneath [festivals]", particularly as a third wave of COVID arises in Europe.
Dinenage also dispelled hope that a festival equivalent of the £500m Film and TV Production Restart Scheme was a possibility, "there are no live audiences in high-end film and TV production and that is where the risk is."
Nevertheless, the business case for opting to insure the events is clear: a £650m insurance fund could potentially unlock £2bn in commercial opportunities, said a by MusicUK. The UK's events industry itself is worth approximately £84bn.
Cancellation insurance: A modern necessity?
In the highly unpredictable pandemic-inflected economy, events are at the mercy of external factors beyond their control. In such an atmosphere, businesses will continue to suffer mounting losses unless relief can be accomodated.
"The lack of availability of cancellation insurance significantly raises the risk that festivals will be cancelled this summer because without the certainty it provides, organisers will be reluctant to unlock the flow of money to their supply chains," commented Tim Thornhill, Director at .
Both promoters and consumers need the security and clarity required to invest large amounts of time and money into an event. With reports that governments in Europe are considering event insurance, the UK's decision could ultimately be favourable. However, until then, the viability of the country's summer event circuit remains uncertain.