Tesco Bank offers car insurance through comparison sites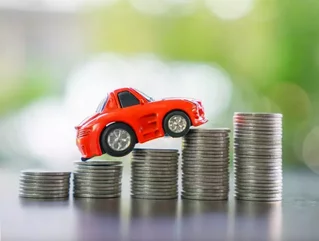 Tesco Bank is entering into a new partnership with insurance aggregators Quotezone and CompareNI to add visibility to its car cover...
Both and are leaders in their respective markets - UK and Northern Ireland - and hopes that the collaboration will bring new products to the attention of its five million banking and insurance customers.
As part of the agreement, those who purchase their policy through either comparison site will receive a unique premium discount.
This development comes following a period of substantial platform growth for Quotezone, which has included re-architectural transformation and CX enhancements.
"The insurance industry is an incredibly competitive marketplace and it can be difficult for consumers to navigate. Our aim is to make the process straightforward and give the consumer as much choice as possible so that they can find savings," said Greg Wilson, Founder of Quotezone and CompareNI.  
"Tesco Bank is a market-leader in the UK, known for its focus on value, helpfulness and a customer-centric focus. This is incredibly important to us, we have a natural synergy with Tesco Bank, both putting the customers first and striving for pioneering solutions that set us apart in this busy marketplace."
Tesco: Aligning products with customer needs
This collaboration also marks another investment by Tesco in its insurance capabilities; the company at the end of 2020 that it was streamlining its underwriting through a more simple claims handling process.
Its apparent focus on upgraded financial services could be compared to another retail giant, , which has begun acquiring ex-banking talent and partnering with fintechs to spearhead its new vision.
Tesco Bank's 2019/20 compared to 2018/19, though it netted only slightly less revenue (£1.07bn vs £1.1bn). The need to adapt and meet customers' changing expectations is clear, and Mark Airey, Commercial Director, Insurance at Tesco Bank, assures the public that this is what the company intends to do:
"We continually evolve our products to ensure they are more closely aligned to the needs of Tesco shoppers. We're pleased to partner with Quotezone.co.uk and CompareNI.com to offer car insurance with a strong emphasis on value, helpful benefits and rewarding loyalty."