Swiss Re predicts a China-led insurance market rebound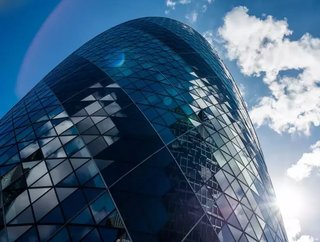 Global insurance leader Swiss Re Group has indicated that a world-wide insurance market recovery originating from China could be approaching...
Global insurance leader has indicated that a world-wide insurance market recovery originating from China could be approaching.
However this rebound will not come without significant hardship in the short and medium-term. With world GDP contracting 4.1%, one of the largest drops in close to a century (the Great Depression of 1929 to 1932 resulted in a 15% drop), several industries have been left reeling and insurance is not an exception.
Overall, the company estimates that global insurance premiums will grow by 3.4% in 2021 following a 1.4% fall in 2020. Societal resilience, which Swiss Re emphasised in the year, will be crucial, with the US, the UK and Japan expected to see significant fiscal buffer drains in the future.
A time for action
Navigating out of these straits, believes Jerome Jean Haegeli, Swiss Re Group Chief Economist, will be contingent on industry dynamism, reinvigoration and smarter planning:
"For sustainable economic recovery, we need a policy reset. Public policy should focus on areas such as infrastructure, technology and climate. Building new sustainable infrastructure will have a significant impact on GDP growth.
"In addition to smarter spending, policymakers should make more use of public-private partnerships and establish the operational and regulatory frameworks to enable greater participation of private-sector finance, including insurers' assets, in the real economy," he said.
China will lead the way
Despite the considerable damage wrought by the pandemic, Swiss Re notes that non-life insurance demand in advanced markets fared better across Q1 and Q2 than expected. The company anticipates an average annual global growth recovery rate of 3.6% in 2021 and 2022.
The life insurance market has been hit harder: a 4.5% contraction and numerous instances of job loss and reduced purchasing power. Regardless, Swiss Re still anticipates a 3% recovery in 2021 spurred on by the Asian market. 
According to this projection, China will lead the world with a 10% growth rate in non-life particularly in the health insurance sector, and 8.5% in life insurance.
An increased focus on adopting the principles of digital transformation will be important across all markets, and China, if of insurance industry downturn are to be avoided, is no exception.