Swiss Re believes insurers can improve societal resilience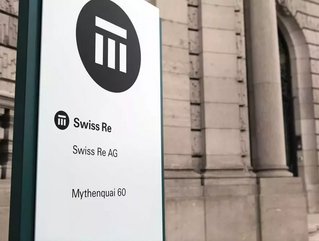 In a recent press release, Swiss Re stated its belief that the economic straits caused by COVID-19 disruption were an opportunity for insurance...
In a recent stated its belief that the economic straits caused by COVID-19 disruption were an opportunity for insurance.
Noting that the pandemic is expected to lower global resilience by 20% in 2020, the result of "countries' fiscal and monetary headroom" being adversely affected, the company approximates that the insurance protection gap across three segments (mortality, health and natural disaster) will reach US$1.24trn.
Among those countries which are to be hit hardest - the article speculates these to be Japan, the US and the UK - Swiss Re that the government-sanctioned spending which was necessary to sustain the lockdown could ultimately hinder future development significantly.
"A focus on replenishing resilience by reinstating fiscal and monetary buffers, through structural reforms to improve long-term growth prospects, will be critical," said Jerome Jean Haegeli, Group Chief Economist.
Addressing protection gaps
Far from being equally affected, the company's research indicates that natural disaster resilience will be least exacerbated, with health resilience remaining relatively stable despite some deterioration. 
However, health and mortality protection gaps are expected to widen noticeably as households are strained by unemployment, lower income and generally more expensive healthcare costs.
Despite this, Haegeli is adamant that the insurance industry can step in as a force for good during this time and improve people's quality of life:
"The widening global protection gap is a huge opportunity for insurers to fulfil their mandate as risk absorbers and improve societal resilience. 
"In times of crisis, households need risk protection. Insurance is a key tool to help households reduce their financial vulnerability in disruptive environments."
Assessing economic health
Swiss Re's 'Macroeconomic Resilience Index' was launched to easily convey the resilience of countries using the aforementioned criteria (natural catastrophes, mortality and healthcare). 
According to its research Switzerland, Canada and Finland rank consistently in the top three 'most resilient' in terms of economic strength converging on the ability to withstand shocks.
Image courtesy of Swiss Re