Serious injury: The impact on families and beyond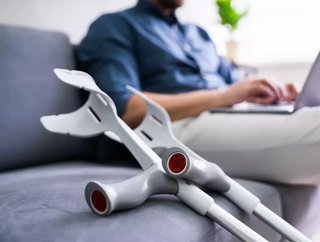 Adrian Denson, chief legal officer for Fletchers Serious Injury looks at the wider implications of serious injuries and why insurers need to take note
A serious injury has the potential to completely change the life of an affected individual. Figures show that almost a quarter of people in the UK (24.6%) have suffered a serious injury in the past five years, the most common of which include slips, trips, and falls (51.6%), road traffic accidents (31.7%), and sports-related injuries (29.7%). 
Insurance providers have a responsibility to ensure any client who makes a claim following such an event achieves a positive outcome, but from the client's perspective, this often has to go much further than a successful financial claim. 
Going above obligation
Suffering a serious injury can lead to a huge array of practical and emotional challenges which not only affect the injured party but the lives of the people in their family and wider network – especially children. Up to 2.5 million children are thought to be suffering mental health complications, including post-traumatic stress disorder, after a parent or carer suffers a serious incident, according to new research from Fletchers Serious Injury.
As such, those working hard to help their clients rebuild their lives following a serious injury must consider the tools and resources available to help families cope with the strain on their physical and mental health; in order to support a full and holistic recovery.
The research conducted by Fletchers Serious Injury found a third (31%) of parents or carers who are living with the effects of a serious injury weren't provided with sufficient resources to help their family cope with the challenges they experienced. A quarter said their recovery would've been better supported if they'd had access to resources to specifically explain to children what had happened and how life might change moving forwards.
The study also found 58% of children experience major changes to their life following the serious injury of a parent or carer. These include moving to a new house, changing school, missing time in education, being looked after by other people, or even taking on carer responsibilities themselves. 
As a result, many children suffer from shock, anxiety, anger outbursts, and insomnia. Some develop their own coping strategies in order to process the impact on their lives. In extreme cases, they are diagnosed with post-traumatic stress disorder. 
Coping mechanisms
Families living in these circumstances require the support of additional resources, charities and professionals who can help them to recover physically and rebuild emotionally, and insurance providers play an essential role in facilitating access to these services. In particular, it's important to ensure young people who are affected by the injury have the tools to understand – in an age-appropriate way – how the occurrence of a serious illness or injury may affect them today and as they mature.
For example, teenagers may benefit from activities that encourage them to express their emotions in creative ways – either via drawings or writing – along with informative guides to help process what has happened to their parent or carer. Meanwhile, young children are known to respond positively to storytelling, using fiction and pictures to transport them to a world away from their own in which they can learn how a character in a similar situation felt during such circumstances. 
Fletchers Serious Injury used the findings of its research to create a variety of resources for children of varying ages, which are now available to insurance teams to share with families to help them cope with the after-effects of a serious injury. 
'Bracky Builds a New Den' is the tale of a happy dinosaur whose life is turned upside down when their father suffers a serious injury. Aimed at five to eight-year-old children, the free book was commissioned by Fletchers Serious Injury following a period of analysis and development, including tailored professional advice from therapists and first-hand accounts from families and children who have experienced similar scenarios. Alongside the book is a series of downloadable activity sheets and fact sheets for older children and teenagers to support them.
The ways in which insurance providers respond to their clients' claims should go beyond a basic obligation and be catered to their specific needs. By utilising additional services and support made available to clients who suffer a serious injury, insurance providers will demonstrate they understand the true impact of such an event, and will be better enabled to help clients rebuild their lives more easily, ensuring the wellbeing of their entire family is central to their recovery.
About the author: Adrian Denson is the chief legal officer for Fletchers Serious Injury. He is also a Legal 500 recommended lawyer due to his considerable experience in spinal cord injuries.