PIB Group expands into Poland following WDB acquisition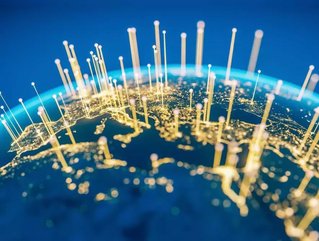 Insurance advisory company PIB Group has announced its latest acquisition of WDB, which expands its rapidly growing presence into Poland...
Insurance advisory company PIB Group has its latest acquisition of WDB, which expands its rapidly growing presence into Poland.
When InsurTech Digital with Paul Johnson, CIO and COO at PIB Group, he informed us that a combination of "professionalism, data and automation" was facilitating a significant expansion campaign for the company in its native UK. 
At that time, 30 businesses had been brought under its umbrella in approximately four years. This latest news, part of a larger 10-year development on the continent, demonstrates the extent to which this plan is coming to fruition. 
In fact, WDB is PIB Group's third European acquisition, the others being (Germany) and (Ireland).
A significant asset
WDB, founded in 2007, has enjoyed fast-paced growth of its own fuelled by organic development and acquisition. Currently a leading provider in the Polish market, with interests in the life, health, real estate and transportation sectors, the company is expected to be a significant asset for PIB Group. Brendan McManus, CEO, explained:
"I'm really excited to announce the acquisition of WDB and welcome our new colleagues to PIB Group. 
"With support from PIB, the WDB management team led by CEO Mariusz Muszynski intends to widen its product base to drive organic growth as well as acquire similar professional insurance brokers in Poland, and potentially the wider CEE region. 
"Their entrepreneurial approach, collaborative culture and track record of growth along with excellent client service make the team a great fit with PIB. I look forward to seeing their plans come to fruition over the coming months," he said.
Musznski himself added, "The investment of PIB Group in our company is a great endorsement of the chosen development strategy. 
"For us, joining PIB Group means, above all, access to specialist knowledge and capital, which will allow us to play an important role in the consolidation of brokerage markets in Poland and the CEE region. 
"This is another breakthrough moment on our business path. We are very happy to start collaborating with our new colleagues from PIB Group."