PIB Group to expand its retail insurance presence to Ireland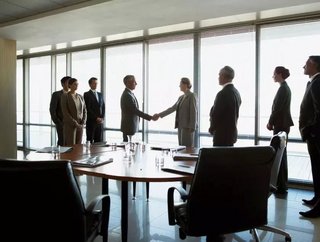 PIB Group's acquisition of Creane & Creane marks a new milestone as its first foothold in the Irish retail insurance market...
When spoke with PIB Group in September 2020, CIO and COO Paul Johnson made it clear that a fast-paced expansion campaign was in development.
Since that time, his words have been : the company has made seven further acquisitions, including . With marking the second Ireland-based acquisition - after - PIB Group's ambition to push further into the European market is clear.
"I'm so pleased to extend the PIB arm around our new colleagues at Creane & Creane. This is a fantastic business with an amazing history, brilliant people and strong client base," Brendan McManus, CEO of PIB Group. 
"It didn't take us long to recognise the strength and brand presence that they have built over many decades, which made them an obvious choice for our first retail brokerage business in the Irish market."
UK insurance: Risk or opportunity?
The effects of COVID-19 on the UK insurance industry were made clear when Lloyd's published its . 
Despite making gains in underwriting and premium rates, the insurance giant recorded an aggregated market loss of £900m. Furthermore, the pandemic caused £3.4bn in specific losses and total customer payouts are expected to reach £6.2bn.
The ongoing effect of Brexit on the UK industry and its competitiveness also remains an open question - will the opportunities for regulatory change ultimately benefit consumers or create previously absent friction?
Rising insurtechs like gained an EU broker license to mitigate transition issues in the short-term, yet PIB Group's European expansion appears to show no signs of slowing. Indeed, McManus indicated that Ireland would be a core focal point for its interests:
"We want to focus on Ireland becoming a key territory for PIB, with ambitions to grow both our retail and wholesale footprint through further acquisitions. Creane & Creane are an obvious starting point to help us make a mark on the Irish retail market."