Insurtech Ethos helps reshape the US life insurance market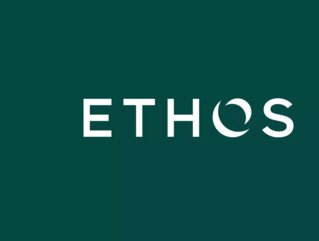 Californian insurtech Ethos has raised $200m in a Series D round that brings the total value of its life insurance platform to $2bn
Founded in 2016, the company's mission is to provide families with access to simple and affordable life insurance. 
Fundamentally, Ethos considers modern insurance processes to lack transparency, take excessively long to complete, and lack a "people-friendly" experience. As such, it offers customers a revised value proposition featuring:
Flexible coverage

A streamlined application process

A suite of online management tools

Access to an experienced team of licensed agents
Ethos' application process only takes a few minutes, features no medical examinations, and follows three easy steps: 1) Quotation, 2) Application, and 3) Approval. All US citizens between the ages of 20 and 85 are eligible.
Protecting families through technology
This funding round and reviewed valuation is indicative of Ethos' ongoing success in the US insurance market: it has experienced revenue and user growth of over 500% year-on-year and anticipates reaching $20bn in life insurance coverage by the end of 2021.
"We are on a mission to protect the next million families and will use this money to continue improving the best insurance customer experience ever created," said Peter Colis, Ethos CEO and Co-Founder. "This funding will help us enrich our technology and data platform, and help us launch new products to enable everyone an opportunity to protect their families."
Transforming the US life insurance market
Kyle Doherty, Partner at General Catalyst, which led the Series D round, commended Ethos for bringing much-needed innovation:
"Traditional life insurance remains largely unchanged over the years. It's an area that's ripe for innovation, and Ethos' successful execution demonstrates it is clearly ahead of all others in leading this digital transformation."
Worth an estimated $886.7bn, Ethos' ability to find space for optimisation in the US life insurance market bodes well for its future prospects. With basic digital transformation within the industry fast becoming merely 'table stakes', it will be digital-natives like Ethos that ultimately shape the insurance's future.

"The US life insurance industry is one of the largest markets in the world, but it has been slow to move online," added Nate Niparko, Partner at VC firm Accel (returning investor). "Ethos offers a completely modern experience that finally brings the life insurance market online, and the company is growing very quickly as a result."
Image source: Ethos