Insurance helps boost the return of summer travel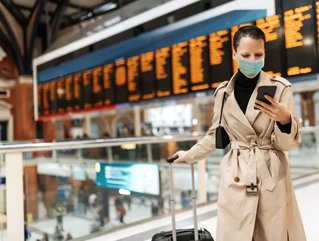 Analyses conducted by insurance comparison site Squaremouth has found several new purchasing trends as international travel begins to return...
Comparing thousands of travel policies pre- and post-pandemic conditions, has identified across its US customer base:
Domestic trips are generally more favourable (48%), a significant rise from 2020's figure of 19%
Approximately 35% of purchased insurance included COVID-19-related cancellation and medical benefits on the policy. 27% featured a 'cancel for any reason' upgrade
Baby boomers are the generation most willing to travel (30%), followed by Gen X (24%) and Gen Z (18%). Perhaps unsurprisingly, this seems to follow general vaccination rollout which prioritises older people
Insurance for good: Providing reassurance
Insurers appear to be cognizant of the role they can play in reassuring people about the return to relative normality.
recently endorsed the Good Health Pass and the WHO's Smart Vaccination Certificate Working Group, with a view that these developments could reinvigorate global economies. 
The company will subsequently be adding new travel insurance products in support of these initiatives:
"We look forward to adding value to these cross-sector initiatives by leveraging our extensive experience mitigating risks for individuals and institutions to help facilitate the return of international travel and reinvigorate the global economy," commented CEO Chris Carnicelli.
Events are still under pressure
While travel is receiving support for its revival, events organisers, , continue to experience difficulties.
Reluctance from governments to underwrite insurance policies on large festivals is causing cash flow issues, and attendees are cautious about potentially ill-fated expenditure.
Despite the business case for insuring the events - the events industry is worth £84bn (US$115bn) - the UK government has declined to offer a lifeline. The long-term wisdom of this decision continues to be questioned.
"The lack of availability of cancellation insurance significantly raises the risk that festivals will be cancelled this summer because without the certainty it provides, organisers will be reluctant to unlock the flow of money to their supply chains," commented Tim Thornhill, Director at .