Generali to support smart vaccination with travel insurance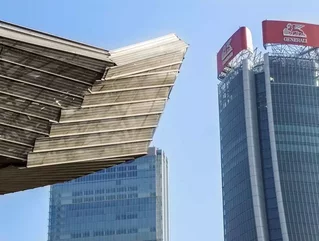 Generali Global Assistance (GGA) has stepped in to say it will tailor new travel insurance products to support smart vaccination initiatives...
, part of Generali Group, will be actively endorsing the and the WHO's .
Good Health Pass: A cross-sector initiative that links organisations throughout the technology, health, and travel industries. Its aim is to create an interoperable system that can restart global economies by opening up international travel.
Smart Vaccination Certificate: A World Health Organisation-led consortium that's working to establish a common framework for a digital certificate in support of COVID-19 vaccination efforts.
Reinvigorating the global economy
International travel, for most of the world, remains an unattainable pleasure and one which is having a spectacularly adverse effect on the tourism industry - Forbes in January 2021 that the pandemic had caused almost US$1trn in lost revenue.
If it is to recover this year, a new form of seamless travel experience that combines safety and efficiency is needed. This, GGA's CEO Chris Carnicelli, is why the company has endorsed the aforementioned campaigns for restoration.
"[We] chose to endorse some of the leading smart vaccination and digital health pass initiatives while tailoring our offerings to accommodate the growing number of new entry requirements around the globe. 
"We look forward to adding value to these cross-sector initiatives by leveraging our extensive experience mitigating risks for individuals and institutions to help facilitate the return of international travel and reinvigorate the global economy."
Focusing on customer needs
Generali of operation in the insurance industry. This latest development indicates that it has no intention of slowing down or falling into irrelevance. As always, the capacity to move with the changes is what defines a true sector leader.
"As a company focused on caring for our customers during their most difficult moments with products that directly impact their travel experience, we felt it was our duty to play a proactive role in promoting a smooth return to travel through these initiatives," added Carnicelli.